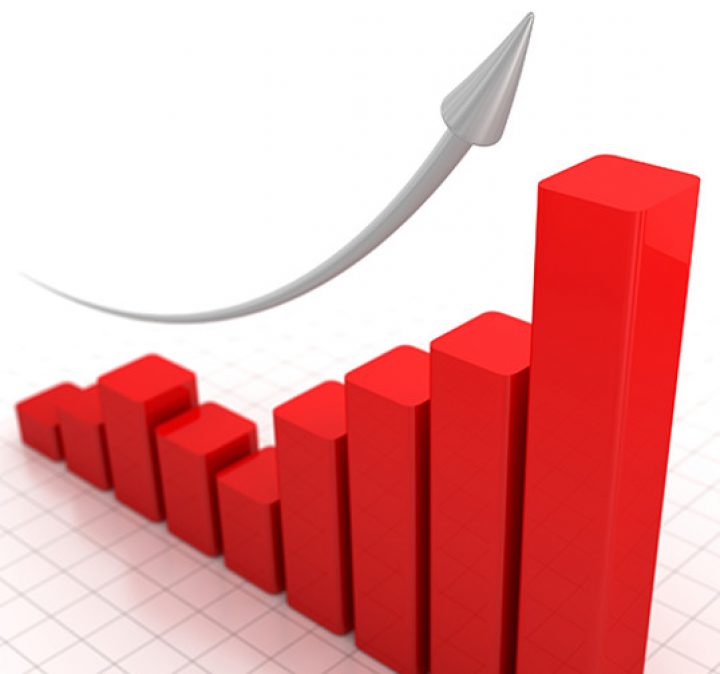 Shares of Reliance IndustriesBSE 3.43 % rose as much as 4% in intraday trade on Friday to hit a nine-year high of Rs. 1,497, while debt-laden Tata TeleservicesBSE 17.10 % (Maharashtra) shares shot up by 17% to close at an over one-month high at Rs 8.56 a day after ET reported that the Tata Group and Bharti Enterprises have held exploratory talks to evaluate a mega alliance involving their telecom, overseas cable and enterprise services, and direct-tohome TV businesses.  Analysts attributed this to news of further
further consolidation in the telecom industry, which is expected to give Reliance Jio and other telecom service providers better pricing power, along with expectation that RILBSE 3.43 % may launch its 4G VoLTE feature phone at an industry beating price of Rs 500 in the forthcoming annual general meeting on July 21.
RIL shares ended the session at Rs 1,490.80 on BSE, up 39% since the beginning of 2017,  at the highest closing price since January 17, 2008. The stock had declined more than 25% between 2008 and 2016 as against 31% rise in the Sensex.  But if the alliance does fructify, it will consolidate the Indian telecom market still further, and narrow the field down to three main players–Idea-Vodafone, Reliance Jio and the Airtel-Tata combine.
"If the deal takes place, it will benefit AirtelBSE 0.85 % which needs to have a more integrated portfolio and a larger bandwidth of resources. It is also to be seen how the Tata Group will integrate into this deal. The Tatas have been lagging behind in the telecom sector and this synergy will work in the long run," said Deven Choksey, MD of KR Choksey Shares and Securities Last month, RIL and British Petroleum announced joint capital expenditure of $6 billion in KG-D6 basin over the next fiveseven years.   Analysts believe that the vision to invest to ramp up production from KG basin is a step in the right direction, although the benefits are likely to be visible in RIL's financial performance only by 2019-20.
Source: economictimes.indiatimes.com
Categories: Indian share market, Indian sharemarket news, Indiansharemarket new online news, Latest Indian Share Market News, Latest News, Primary Market, Share Derivatives, sharemarket top news, Stock Glossary, Stock Market, Top Indian sharemarket news
Comments
Sorry, comments are closed for this item.