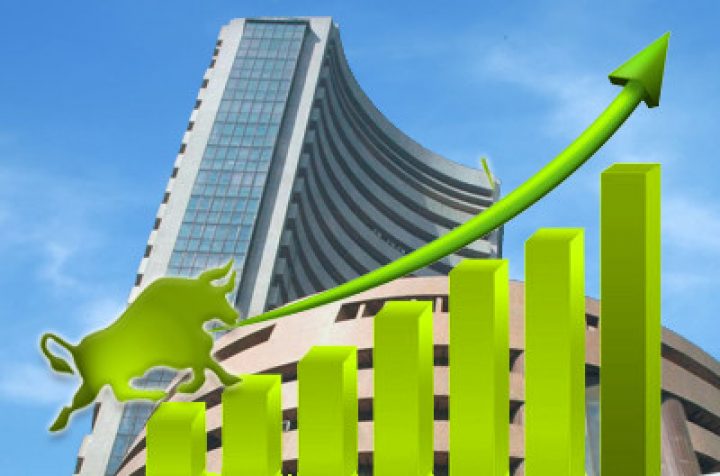 The Sensex opened 127 points higher at 33,284 level in Monday's trade. The Nifty too was trading 38 points higher at 10,361. On Friday, the Sensex closed at 33157 level or 10.09 points higher and Nifty ended 20 points lower at 10,323 level. The indexes fell off days's record highs on account of profit booking as traders, investors moved to cash in record highs of the stock market. We look at key developments affecting the market today.
Benchmark indices open at record highs following Asian markets as the European Central Bank's decision to extend its stimulus further fattened the dollar's yield advantage.
Markets are going stay volatile ahead of result season this month. Any kind of short term correction or consolidation is buying opportunity for medium to long term Investment perspectives till medium term reverses.
The Nifty rose to a fresh record high of 10,366.15 but failed to hold on to momentum and closed below its opening level on Friday
Global share markets have been on an uptrend since the start of the year, helped by solid corporate earnings and positive economic data across major countries. Asian shares climbed on Monday and crude oil rose to a 2-year top, while the euro loitered around a 3-month low.
Shares of Ramkrishna Forgings touched 52-week high of Rs 824.95, surging as much as 17 percent in morning as it has turned profitable in the quarter ended September 2017 (Q2FY18).
The company has reported net profit of Rs 23.5 crore in Q2FY18 against loss of Rs 5 crore in the same quarter last fiscal. Its revenue increased 114 percent at Rs 333 crore.
The operating profit (EBIDTA) was up 130 percent at Rs 65 crore and margins was up 150 bps at 19.5 percent.
source: business-standard.com
Categories: Higlighted News, Indian share market, Indian Stock exchange, Indian Stock Market, Indian Stock Pick, Primary Market, Share Derivatives, sharemarket top news, Stock Glossary, Stock Market
Comments
Sorry, comments are closed for this item.