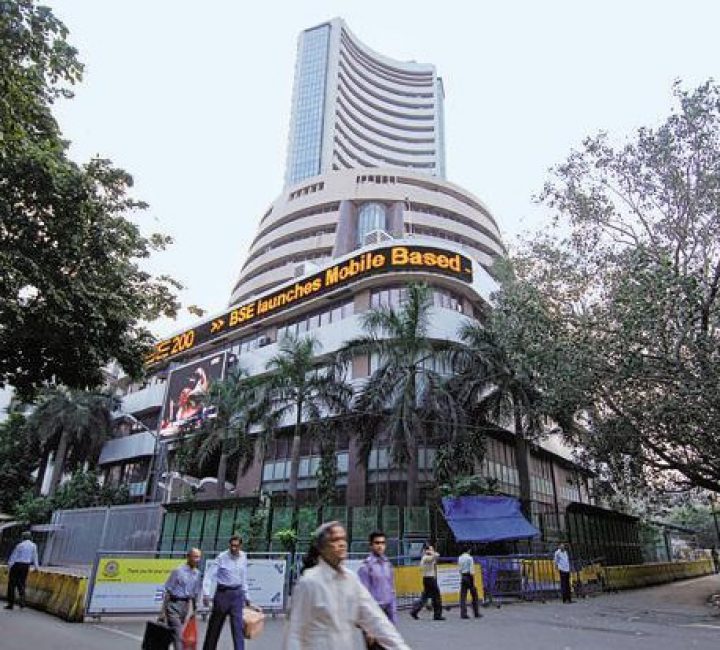 Equity benchmarks were off day's high in morning due to correction in ITC and HDFC Bank. However, other heavyweights L&T, Reliance Industries, HDFC and Infosys continued to support market.
The 30-share BSE Sensex was up 66.47 points at 29,234.15 and the 50-share NSE Nifty rose 18.65 points to 9,049.10.
The day does not look far when the Nifty50 is likely to hit a five-digit number for the first time. The journey, so far, also sends out a clear message to investors that one should not worry much about the ups and downs of the financial world and stay invested.
After hovering at four-digit level for the past two decades, the 50-share index looks poised to cross the psychologically important 10,000 mark this financial year on likely recovery in earnings and political stability.
The index, which was trading above the 6,000 mark before the global financial crisis of 2008, had slipped below the 3,000 level in November 2008. However, with an improving economy, investor sentiment and liquidity flows, the index managed to take U-turn.
Larsen & Toubro, GAIL and Hero Motocorp were among the major gainers with gains of up to 1.8 per cent.
Source: economictimes.indiatimes.com
Categories: BSE Sensex, Features of share market, Free online sharemarket commentary, free watch sharmarket news, Indian sharemarket news, Indian Stock exchange, Indian Stock Market, Indian Stock Pick, Latest News, Share Derivatives, Stock Glossary, Stock Market
Comments
Sorry, comments are closed for this item.