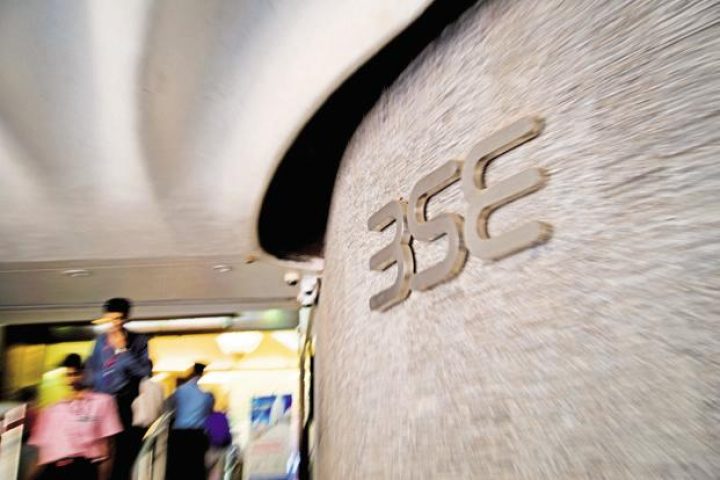 Mumbai: The BSE Sensex opened higher on Tuesday against the previous session's closing. The broader NSE's Nifty, too, rose in the morning hours. The Indian rupee opened higher against the US dollar. The shares of Tata Steel and Bajaj Auto rose, whereas the shares of Kotak Mahindra Bank and NTPC fell. Here are the latest updates.
■ 9.32am: BSE Sensex trades higher by 39 points, or 0.12%, to 32,312, while the Nifty 50 rises 19 points, or 0.19%, to 10,076.
■ 9.30am: Polaris Consulting & Services Ltd fell 3.6% to Rs232 after the company reported 24.21% decline in its net profit in June quarter to Rs30.21 crore against Rs39.86 crore a year ago.
■ 9.25am: Bharti Infratel Ltd fell 4% to Rs383.55 after a huge block deal. Around 3.6% stake or 66.94 million shares of the company changed hands in four block deal, according to Bloomberg data. However, details of the buyers and sellers were not known.
■ 9.20am: Hindalco Industries Ltd rose 5.5% to Rs240.10.
■ 9.15am: The rupee opened at 63.76 a dollar. At 9.15am, the rupee was trading at 63.75 a dollar, up 0.10% from its Monday's close of 63.81.
■ 9.10am: Tata Steel Ltd rose 2.2% to Rs613 after the company swung to a profit in the June quarter, helped by rising steel prices, a production ramp-up in India and restructuring of its European steel operations. The company reported a net profit of Rs921.1 crore for the three months ended 30 June compared with a loss of Rs3,183 crore a year ago.
■ 9.05am: The 10-year bond yield was at 6.457%, compared to its previous close of 6.458%. Bond yields and prices move in opposite directions.
■ 9.00am: Asian currencies were trading higher. China offshore was up 0.29%, China renminbi 0.27%, Philippines peso 0.23%, Japanese yen 0.13%, Singapore dollar 0.13% and Thai baht 0.07%. However, Hong Kong dollar was down 0.05%.
Source:livemint.com
Categories: Stock Market
Sorry, comments are closed for this item.