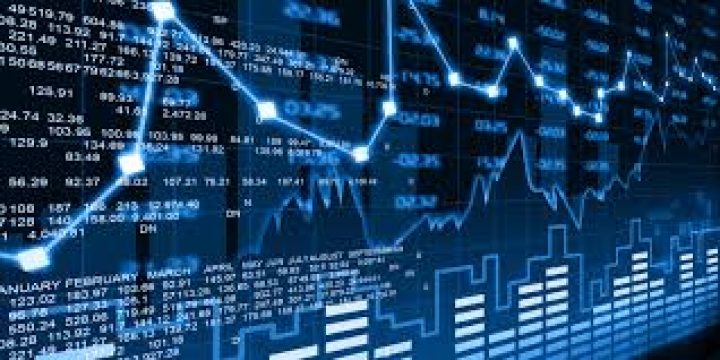 Indian shares ended steady on Friday, posting small weekly gains, as investors anxiously await the results of state elections, which could boost Prime Minister Narendra Modi's chances of winning the 2019 general election.
Nifty consolidates
Markets continued to consolidate in a narrow range for the second consecutive week ahead of the Exit Polls. The Nifty ended with W-o-W gains
of 0.42%. Sectorally, the top gainers were the Media, Auto and Capital Goods indices. The top losers were the Oil and Gas, Telecom and Pharma
indices. Market breadth was positive in two out of the five trading sessions of the week.
Global markets
J.P. Morgan & Co. Chief Executive Officer and prominent Democratic donor Jamie Dimon on Thursday praised President Donald Trump?s purportedly
pro-growth agenda, claiming that the president?s victory over Hillary Clinton had awakened ?animal spirits? in the market. Trump?s agenda has
reinvigorated business owners and consumers alike, Dimon said during an interview with Bloomberg TV.
European stocks pushed higher Friday, with recovery in oil shares after a selloff helping the market narrow losses for the week before the
arrival of the closely watched U.S. monthly jobs report.
Japan financial stocks rose Friday, boosted by a global bond selloff after European Central Bank President Mario Draghi hinted the central
bank was unlikely to introduce fresh stimulus measures. The Nikkei Stock Average NIK, closed up around 1.5% after opening at a five-day high.
Gains were driven by the yen softening against the dollar and the prospect of higher European yields amid signs that inflation is returning
to the eurozone.
Indian markets
The highway ministry is planning to auction capital-intensive expressways to franchises after they are built. The least present value of
revenue (LPVR) auction, consultations for which are under way with stakeholders, is likely to be put up for Cabinet approval. LPVR auctions
are adopted worldwide for expressway franchises. The franchise is won by the firm bidding the least present value of toll revenue. The
project returns to the government after the contract expires.
Source: hdfcsec.com
Categories: BSE and NSE, BSE Sensex online news, free download sharemarket news, Free watch sharemarket news, How To Make money, Indian Dematerialised Securities, Indian share market online news, Indian sharemarket news, Indian Stock exchange, Indian Stock Market, Indian Stock Pick, Primary Market, Sensex under pressure, sharemarket online top news, sharemarket top online news, STOCK BROKERS, Stock Market, top online sharemarket news to free watch
Comments
Sorry, comments are closed for this item.