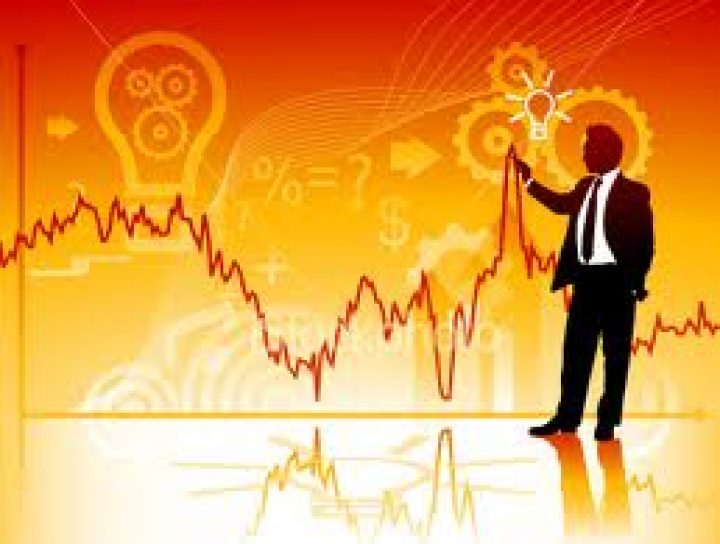 Markets resumed their intermediate uptrend this week after falling last week. The Nifty ended with W-o-W gains of 0.72%. Sectorally, the top gainers were the Realty, Power, Banking and Capital Goods indices. The top losers were the IT, Metals and Pharma indices. Market breadth was positive in three out of the five trading sessions of the week.
Global markets
U.S. stock futures indicated moderate losses at the open for Wall Street on Friday, as the Dow industrials looked on track for a record-breaking quarter. For the first quarter, the Nasdaq is set to deliver the best return of the three main indexes, with a nearly 10% gain as of Thursday?s close. The S&P 500 is eyeing a 5.8% rise. The DJIA is poised to add nearly 5%, which would be its sixth-straight positive quarter and the longest winning streak since the fourth quarter of 2006.
U.S. oil futures prices moderated early Friday on the heels of a second-straight jump, churning on either side of the closely watched $50-a-barrel mark as investors weighed last week?s slowdown in domestic inventory growth and renewed hopes producers may extend recent output cuts.
U.K. stocks dropped for a second session on Friday, weighed by declining miners on the back of a slump in metals prices and political uncertainty in South Africa.
Indian markets
Parliament on Thursday approved the Finance Bill, 2017, after the Lok Sabha rejected the five amendments to the Bill passed by the Rajya Sabha on Wednesday. However, the Opposition parties on Thursday indicated that the goods and services tax (GST)-related Bills will face a fate similar to the Finance Bill in the Rajya Sabha.
As the new Uttar Pradesh (UP) government gets down to work, a paper by Indian Council for Research on International Economic Relations (ICRIER) lays down a road map for the state to double its annual farm sector growth to over five per cent from the current 2.5 per cent.
Demonetisation crippled gold smuggling with an unprecedented 60 per cent fall in seizures in 2016-17 over 2015-16. According to the Directorate of Revenue Intelligence (DRI), it seized 560 kg gold valued at Rs 162 crore in 2016-17 (till March 26) against 1,417 kg worth Rs 410 crore in 2015-16.
Way Forward
Technically, with the markets resuming the uptrend after the weakness seen last week, traders will need to watch if the Nifty can now hold above the intermediate supports of 9024 for the uptrend to continue.
Source: hdfcsec.com
Categories: Depository and Participants, Free online sharemarket commentary, Indian IP, Indian share market, Indian sharemarket news, Indian Stock exchange, Indian Stock Pick, Share Derivatives, sharemarket top news
Comments
Sorry, comments are closed for this item.