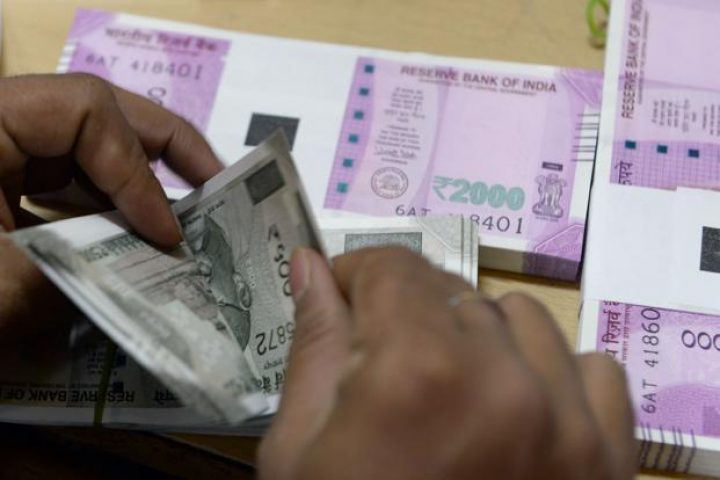 Mumbai: The Indian rupee strengthened past 64-mark to hit over two year high against the US dollar after the Reserve Bank of India's (RBI) cut interest rates by 25 basis points as seen by most economists.
Of the 15 economists surveyed by Mint, 11 expect the central bank to cut the repo rate—the rate at which the central bank infuses liquidity in the banking system—by 25 basis points.
"The decision of the MPC is consistent with a neutral stance of monetary policy in consonance with the objective of achieving the medium-term target for consumer price index (CPI) inflation of 4 per cent within a band of +/- 2 per cent, while supporting growth", RBI said in a policy document.
Gains in the rupee was also supported by continued inflows by foreign institutional investors (FII) in the local equity and debt markets. So far this year, FII's bought $8.90 billion and $17.51 billion in equity and debt markets respectively.
At 2.36pm, the rupee was trading at 63.73 a dollar, up 0.54% from its Tuesday's close of 64.08. The rupee opened at 64.12 a dollar and touched a high of 63.71—a level last seen on 23 July 2015. So far this year it gained over 6.3%.
The 10-year bond yield was at 6.47%, compared to its previous close of 6.442%. Bond yields and prices move in opposite directions.
The benchmark Sensex index fell 0.17% or 55.38 points to 32,519.79. So far this year, it has risen over 22.3%.
Asian currencies were trading lower. South Korean won was down 0.31%, Taiwan dollar 0.23%, Singapore dollar 0.18%, Japanese yen 0.17%, Thai Baht 0.13%, China renminbi 0.12%, Philippines peso 0.1%, Indonesian rupiah 0.04%.
The dollar index, which measures the US currency's strength against major currencies, was trading at 93.08, up 0.03% from its previous close of 93.04.
Source:livemint.com
Categories: Stock Market
Sorry, comments are closed for this item.