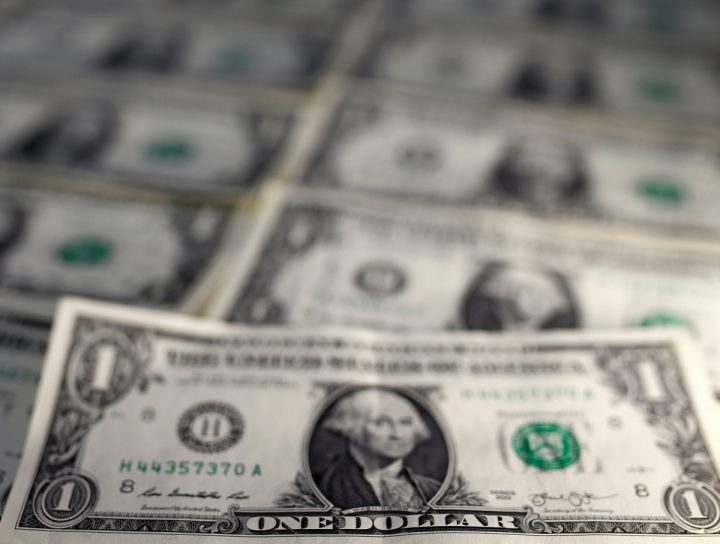 Mumbai: The Indian rupee weakened against the US dollar, tracking losses in its Asian peers.
At 2.10pm, the rupee was trading at 63.72 a dollar, down 0.22% from its Friday's close of 63.58. The rupee opened at 63.73 a dollar and touched a high and a low of 63.65 and 63.76, respectively.
Mark Mobius, executive chairman of Templeton Emerging Markets Group at Franklin Templeton Investments, said in an interview with Mint that he believes the rupee will continue its strong show against the dollar this year on the back of economic growth in India, and strong and rising forex reserves and expects that it will touch 60 a dollar by the end of this year.
The benchmark Sensex index fell 0.04% or 13.29 points to 32,338.70. So far this year, it has risen over 21%.
The 10-year bond yield was at 6.449%, compared to its previous close of 6.441%. Bond yields and prices move in opposite directions.
So far this year, the rupee has gained 6.64% while foreign institutional investors (FIIs) bought $8.85 billion and $18.25 billion in equity and debt markets, respectively.
Asian currencies were trading lower. Philippines peso was down 0.36%, South Korean won 0.2%, Japanese yen 0.13%, Malaysian ringgit 0.12%, Singapore dollar 0.1% and Taiwan dollar 0.09%. However, China renminbi was up 0.16%.
The dollar index, which measures the US currency's strength against major currencies, was trading at 93.364, down 0.19% from its previous close of 93.54.
Non-farm payrolls increased by 209,000 last month, exceeding forecasts of 183,000, Labor Department data showed Friday. The number of employed Americans reached 153.5 million for the month, which was the highest on record.
Source:livemint.com
Categories: Stock Market
Sorry, comments are closed for this item.