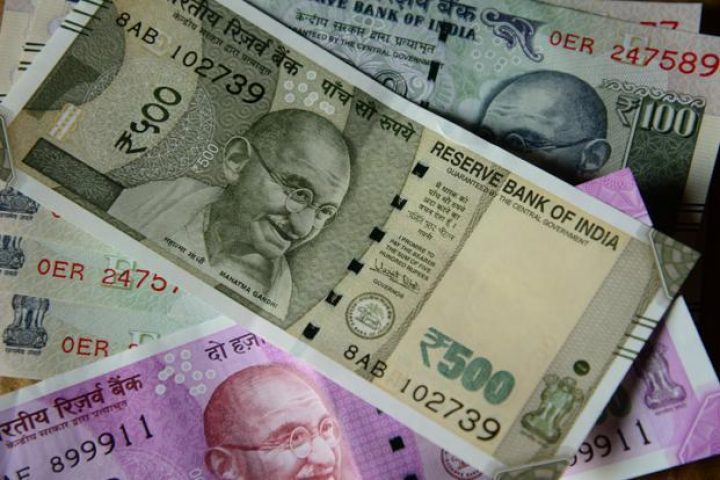 At 2pm, the rupee was trading at 64.12 a dollar, up 0.36% from its Thursday's close of 64.35
The Indian rupee on Friday hit a three-month high against the US dollar as local markets jumped over 280 points after exit polls projected a saffron win in both Gujarat and Himachal Pradesh.
At 2pm, the home currency was trading at 64.12 a dollar, up 0.36% from its Thursday's close of 64.35. The rupee opened at 64.20 a dollar and touched a high of 64.01, a level last seen on 18 September.
Most exit polls have predicted a simple majority for the Bharatiya Janata Party (BJP) with over 100 seats in Gujarat with one exit poll predicting two-third majority, while in Himachal Pradesh all three exit polls have predicted two-third majority for the BJP with 47-66 seats. The predictions, if they come true
on Monday, will boost BJP numbers in Rajya Sabha, the upper house of Parliament. The results will be announced on 18 December.
The benchmark Sensex rose 0.84%, or 279.51 points, to 33,530.22. So far this year, it has gained 26%.
The 10-year bond yield was at 7.128%, compared to its previous close of 7.131%. Bond yields and prices move in opposite directions.
So far this year, the rupee has gained 5.8%, while foreign institutional investors have bought $8.38 billion and $22.86 billion in equity and debt, respectively.
Asian currencies were trading mixed. Japanese yen was up 0.13%, Malaysian ringgit 0.05% and Taiwan dollar rose 0.03%. However, South Korean won was down 0.11%, Thai baht 0.04% and Philippines peso fell 0.04%.
The dollar index, which measures the US currency's strength against major currencies, was trading at 93.557, up 0.07%, from its previous close of 93.489.
source: livemint.com
Categories: BSE Sensex, Indian share market, money, sharemarket online news, Stock Glossary
Comments
Sorry, comments are closed for this item.