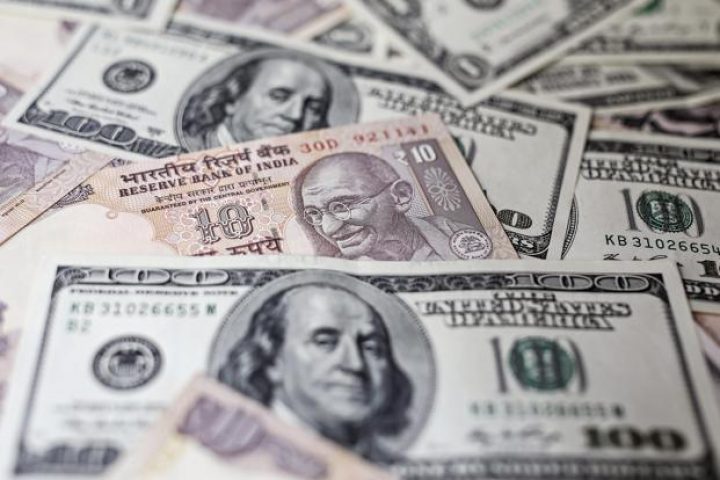 Mumbai: Indian rupee strengthened for the fourth session to hit a one-week high against the US dollar ahead of the key inflation and factory output data due after 5.30pm on Thursday.
At 2.13pm, the home currency was trading at 65.09 against the dollar, up 0.08% from its Wednesday's close of 65.14. The rupee opened at 65.15 a dollar and touched a high and a low of 65.07 and 65.16, respectively.
The government will issue the Index of Industrial Production (IIP) and Consumer Price Index-based inflation data for August and September, respectively, later in the day.
According to estimates from DBS Bank, IIP is likely to quicken to 3% in August from 1.2% a month ago, while Inflation will be at 3.6% in September from 3.4% last month.
The BSE benchmark index rose 0.48%, or 154.24 points, to 31,988.23. So far this year, the Sensex has gained over 20%.
The 10-year bond yield was at 6.742%, compared to its previous close of 6.741%. Bond yields and prices move in opposite directions.
So far this year, the rupee has gained 4%, while foreign institutional investors have bought $4.98 billion and $21.51 billion in equity and debt, respectively.
Asian currencies were trading higher after the US Federal Reserve released a summary from its previous meeting that showed it believes the economy is strong enough to withstand another rate hike in December.
"Minutes from the Federal Reserve's last meeting showed that one more interest rate increase in the US this year was 'likely to be warranted' given that the economic outlook remained 'unchanged' in the medium term, a summary showed. Policymakers, however, remained concerned about inflation," CNBC reported.
Thai baht was up 0.14%, Philippines peso 0.11%, Indonesian rupiah 0.09%, Japanese yen 0.09%, Taiwan dollar 0.08% and Malaysian ringgit rose 0.04%. However, China offshore was down 0.19% and China renminbi fell 0.06%.
The dollar index, which measures the US currency's strength against major currencies, was trading at 92.875, down 0.15% from its previous close of 93.015.
Source:livemint.com
Categories: Stock Market
Sorry, comments are closed for this item.