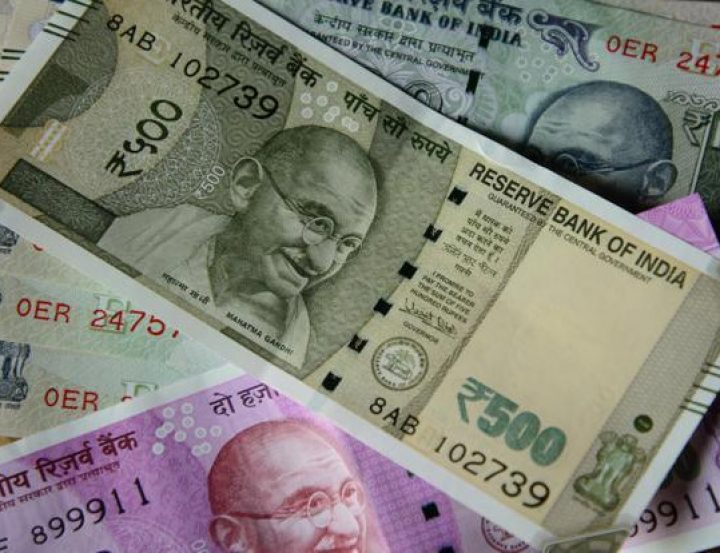 At 9.15am, the rupee was trading at 63.61 a dollar, down 0.10% from its Wednesday's close of 63.54
The Indian rupee was trading marginally lower against US dollar on Thursday, tracking losses in its Asian peers.
The rupee opened at 63.58 a dollar. At 9.15am, the home currency was trading at 63.61 a dollar, down 0.10% from its Wednesday's close of 63.54.
Minutes of the Federal Reserve's December meeting showed policy makers continue to back a "gradual approach" to raising interest rates. Traders are now focused on the key monthly US jobs report Friday, which is forecast to show that unemployment held at 4.1% in December, reported Bloomberg.
In the year 2017, the rupee gained 6.35% and Sensex rose 28%, while foreign institutional investors have bought $7.73 billion and $23.27 billion in equity and debt, respectively.
The 10-year bond yield rose ahead of the fresh 10-year bond offering on Friday and as investors await details of bond sales by state governments this quarter.
The 10-year bond yield was at 7.349% compared to its previous close of 7.32%. Bond yields and prices move in opposite directions.
The benchmark Sensex rose 0.23%, or 78.33 points, to 33,871.71.
Asian currencies were trading weaker. Philippines peso was down 0.19%, South Korean won 0.17%, Taiwan dollar 0.15%, Japanese yen 0.13%, China offshore 0.13%, Malaysian ringgit 0.12% and China renminbi  0.06%. However, Indonesian rupiah and Thai baht were up 0.06% each.
The dollar index, which measures the US currency's strength against major currencies, was trading at 92.172, up 0.01% from its previous close of 92.162.
source: livemint.com
Categories: BSE Sensex, Latest News, Primary Market, Stock Glossary, Stock Market
Sorry, comments are closed for this item.