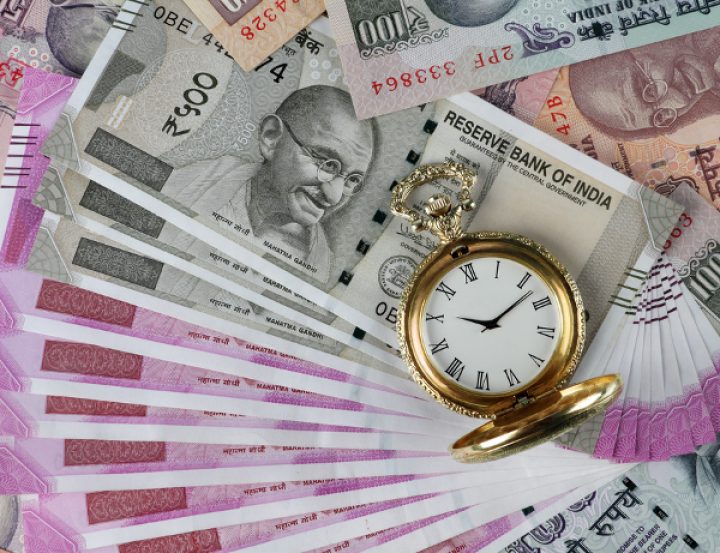 At 9.15am, the rupee was trading at 64.75 a dollar, down 0.07% from its Friday's close of 64.70
Indian rupee on Monday was trading marginally lower against the US dollar tracking losses in its Asian peers.
At 9.15am, the home currency was trading at 64.75 a dollar, down 0.07% from its Friday's close of 64.70. The rupee opened at 64.74 a dollar.
Traders are cautious ahead of the gross domestic product (GDP) data for the third quarter due on 30 November. According to Bloomberg analysts' estimates, gross value added (GVA) will be at 6.3% from 5.6% a quarter ago, while GDP will be at 6.5% from 5.7% last quarter.
The benchmark Sensex rose 0.08%, or 20.48 points, to 33,699.72. So far this year, it has gained 26%.
Bond yield rose for the fifth consecutive session after traders were worried on inflation and fiscal slippages due to continued rise in crude oil prices that boosted speculations the Reserve Bank of India may not cut rates any time soon.
On Friday, rating agency Standard and Poor's kept its India rating unchanged at the lowest investment grade of BBB-, with a stable outlook, citing a sizeable fiscal deficit, high general government debt and low per capita income.
The 10-year bond yield was at 7.035%, compared to its previous close of 7.003%. Bond yields and prices move in opposite directions.
So far this year, the rupee has gained 5%, while foreign institutional investors have bought $8.34 billion and $22.66 billion in equity and debt, respectively.
Asian currencies were trading lower before US economic data and speeches by US Federal Reserve officials this week.
South Korean won was down 0.31%, China offshore 0.15%, Taiwan dollar 0.11%, Indonesian rupiah 0.05% and Singapore dollar 0.05%. However, Japanese yen was up 0.12%, Hong Kong dollar 0.06% and Philippines peso rose 0.05%.
The dollar index, which measures the US currency's strength against major currencies, was trading at 92.821, up 0.05%, from its previous close of 92.782.
source: livemint.com
Categories: Indian Stock exchange, Indian Stock Market, Indian Stock Pick, sharemarket online news, Stock Market
Sorry, comments are closed for this item.