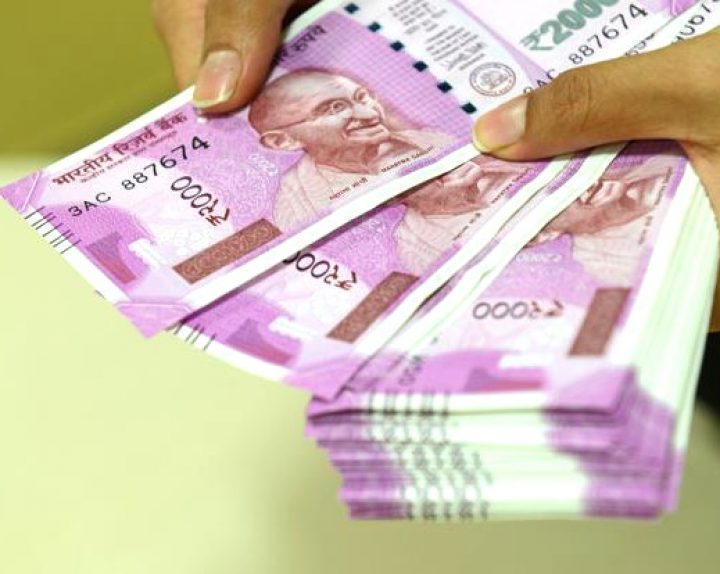 At 9.15am, the rupee was trading at 63.67 a dollar, up 0.01% from its Monday's close of 63.68
The Indian rupee on Tuesday was trading marginally higher against US dollar in opening trade, tracking gains in the Asian currencies.
The rupee opened at 63.69 a dollar. At 9.15am, the home currency was trading at 63.67 a dollar, up 0.01% from its Monday's close of 63.68.
In the year 2017, the rupee gained 6.35% and Sensex rose 28%, while foreign institutional investors have bought $7.73 billion and $23.27 billion in equity and debt, respectively.
The government will auction a new 10-year government security as part of its weekly auction, the Reserve Bank of India (RBI) notified on Monday.
"From a medium term perspective, we believe the bond yield trajectory will largely depend on fiscal policy and commodity prices, especially oil prices. The recent announcement of additional borrowing in the current quarter (Jan-March 2018; Q4 FY18) has added to uncertainty about the government's fiscal deficit target for FY19 (April 2018-March 2019). Therefore, bond markets will be keenly watching the central budget for FY19 when it is announced at the beginning of February," said Nomura Research in a note to its investors.
The 10-year bond yield was at 7.364% compared to its previous close of 7.337%. Bond yields and prices move in opposite directions.
The benchmark Sensex rose 0.28%, or 95.60 points, to 33,908.35.
Asian currencies were trading higher against the US dollar. Taiwan dollar was up 0.34%, China offshore 0.24%, Malaysian ringgit 0.22%, Thai baht 0.18%, Singapore dollar 0.17%, China renminbi 0.11% and South Korean won rose 0.11%. However, Philippines peso was down 0.17% and Japanese yen fell 0.06%.
The dollar index, which measures the US currency's strength against major currencies, was trading at 92.176, down 0.08%, from its previous close of 92.24.
source: livemint.com
Categories: Indian share market, Indian Stock exchange, Indian Stock Market, Indian Stock Pick, money
Comments
Sorry, comments are closed for this item.