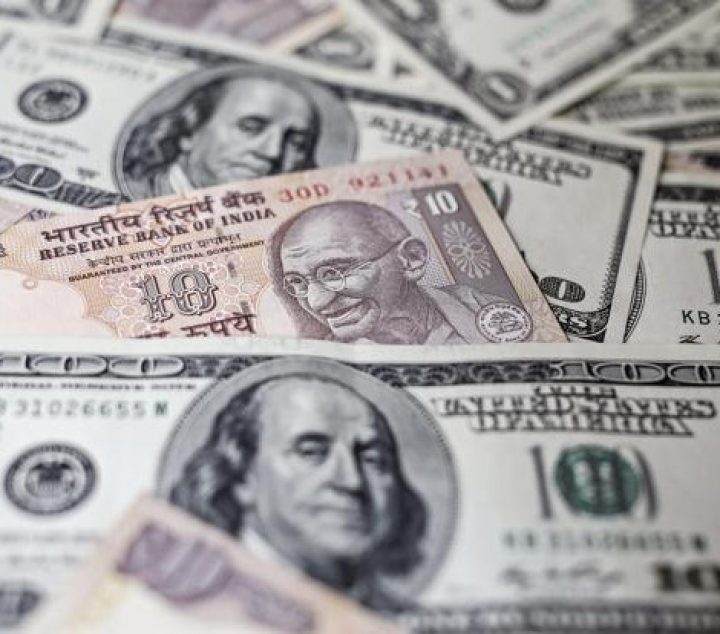 At 9.15am, the rupee was trading at 64.31 a dollar, up 0.10% from its Tuesday's close of 64.38
The Indian rupee on Tuesday strengthened marginally against the US dollar tracking gains in the Asian currencies market.
The rupee opened at 64.34 a dollar. At 9.15am, the home currency was trading at 64.31 a dollar, up 0.10% from its Tuesday's close of 64.38.
Traders are cautious as the Reserve Bank of India's (RBI) monetary policy panel starts its two-day meeting on Tuesday. Most of the analysts polled by Mint expect the central bank to keep interest rates on hold for a prolonged period starting with its policy meeting on concerns of rising inflation.
All 15 economists surveyed expect the central bank's monetary policy committee (MPC) to keep the key repo rate—the rate at which it infuses liquidity in the banking system—unchanged at 6% when it announces its decision on Wednesday.
The benchmark Sensex rose 0.43%, or 141.30 points, to 32,899.65. So far this year, it has gained 23.45%.
The 10-year bond yield was at 7.068%, compared to its previous close of 7.083%. Bond yields and prices move in opposite directions.
So far this year, the rupee has gained 5.5%, while foreign institutional investors have bought $8.75 billion and $22.59 billion in equity and debt, respectively.
Asian currencies were trading higher. South Korean won was up 0.51%, Malaysian ringgit 0.22%, Philippines peso 0.19%, Singapore dollar 0.13%, Thai baht 0.12%, Indonesian rupiah 0.12%, China renminbi 0.11%, China offshore 0.1%, Taiwan dollar 0.08%.
The dollar index, which measures the US currency's strength against major currencies, was trading at 93.054, down 0.14%, from its previous close of 93.188.
source: livemint.com
Categories: How To Make money, Indian share market, money
Comments
Sorry, comments are closed for this item.