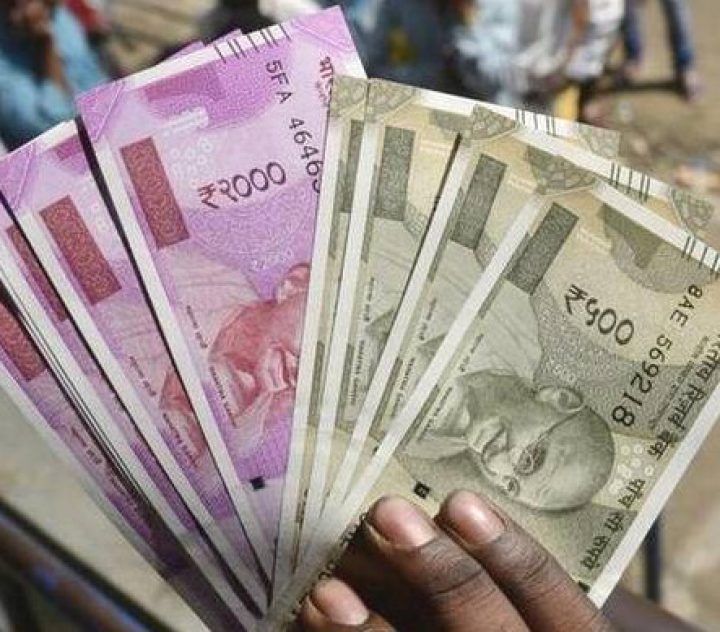 At 9.15am, the rupee was trading at 63.49 a dollar, up 0.30% from its Wednesday's close of 63.69
The Indian rupee strengthened against US dollar on Thursday, tracking gains in the Asian currencies markets.
The rupee opened at 63.53 a dollar. At 9.15am, the home currency was trading at 63.49 a dollar, up 0.30% from its Wednesday's close of 63.69.
Bond yield rose ahead of auction due later in the day when the government will sell less debt than earlier planned. The government will offer Rs11,000 crore of notes compared to Rs15,000 crore planned, Bloomberg reported.
The 10-year bond yield was at 7.308% compared to its previous close of 7.276%. Bond yields and prices move in opposite directions.
The benchmark Sensex fell 0.14%, or 52.24 points, to 36,109.40. So far this year, it has gained 6.18%.
So far this year rupee gained 0.5% while foreign investors have bought $1.62 billion and $972 million in equity and debt market respectively.
Traders are cautious ahead of the last full-year Union budget on 1 February before the 2019 elections and Reserve Bank of India's bi-monthly policy on 7 February.
Asian currencies were trading higher as dollar weakened to three year low after US treasury secretary Steven Mnuchin endorsed the dollar's decline as a benefit to the American economy and Commerce Secretary Wilbur Ross said the US would fight harder to protect its exporters, Bloomberg reported.
South Korean won was up 0.88%, Taiwan dollar 0.63%, Thai baht 0.50%, Malaysian ringgit 0.34%, China renminbi 0.31%, China Offshore 0.24%, Indonesian rupiah 0.23%, Japanese yen 0.11%, Singapore dollar 0.11%.
The dollar index, which measures the US currency's strength against major currencies, was trading at 89.075, down 0.15% from its previous close of 89.206.
source: livemint.com
Categories: BSE Sensex, Indian share market, money, Primary Market
Comments
Sorry, comments are closed for this item.