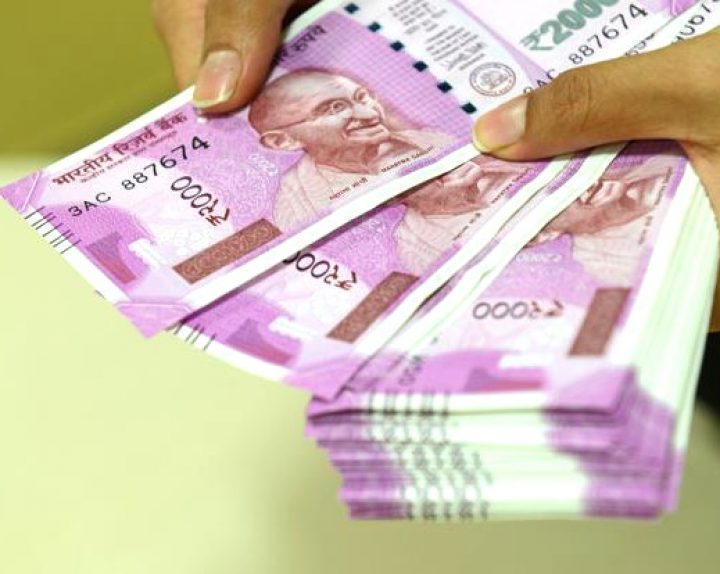 At 9.15am, the rupee was trading at 64.54 a dollar, down 0.03% from its Wednesday's close of 64.52
The Indian rupee on Thursday opened little changed against US dollar in opening trade.
The rupee opened at 64.52 a dollar. At 9.15am, the home currency was trading at 64.54 a dollar, down 0.03% from its Wednesday's close of 64.52.
The Reserve Bank of India's (RBI) monetary policy committee kept the key interest rate unchanged on Wednesday, noting risks to inflation, but expressed optimism that the slowdown in economic growth had bottomed out.
RBI also maintained its neutral policy stance, which essentially means future calls on rate direction would be data-driven and in either direction.
The benchmark Sensex rose 0.03%, or 28.18 points, to 32,625.36. So far this year, it has gained 23.45%. The 10-year bond yield was at 7.015%, compared to its previous close of 7.031%. Bond yields and prices move in opposite directions.
So far this year, the rupee has gained 5.28%, while foreign institutional investors have bought $8.54 billion and $22.77 billion in equity and debt, respectively.
Asian currencies were trading mixed. Singapore dollar was up 0.07%, South Korean won 0.07%, Thai baht 0.03%. However, Malaysian ringgit was down 0.18%, Japanese yen 0.13%, Philippines peso 0.03%.
The dollar index, which measures the US currency's strength against major currencies, was trading at 93.57, down 0.04%, from its previous close of 93.61.
source: livemint.com
Categories: BSE Sensex, Indian IP, Indian Stock exchange, Indian Stock Market, Indian Stock Pick, sharemarket top news, Stock Market
Sorry, comments are closed for this item.