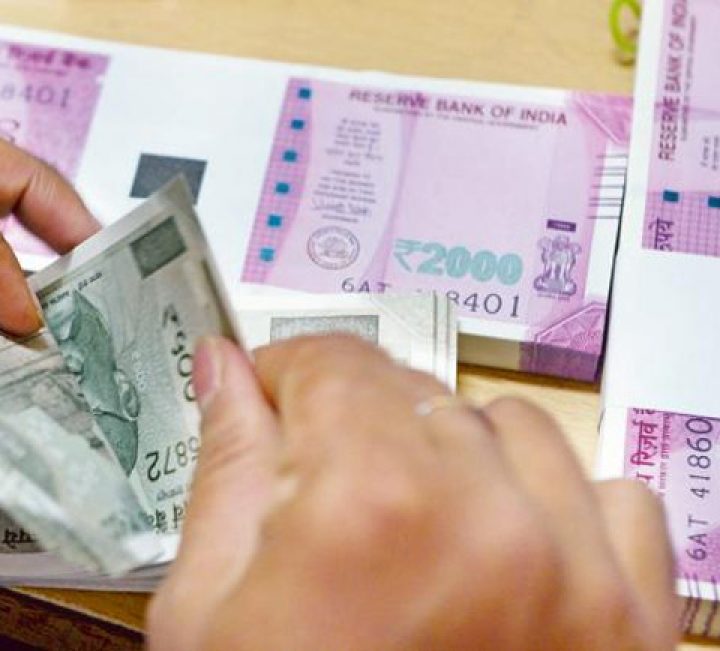 At 12.30pm, the rupee was trading at 63.83 against the dollar, down 0.18% from its Tuesday's close of 63.72
The Indian rupee and 10-year bond prices on Wednesday fell for the third session on worries of fiscal slippage and higher inflation pressure after international crude oil prices hit a three-year high. Higher inflation pressure and fiscal slippage may give less space to the Reserve Bank of India to cut rates in the near future.
At 12.30pm, the home currency was trading at 63.83 against the dollar, down 0.18% from its Tuesday's close of 63.72. The rupee opened at 63.66 a dollar and touched a low of 63.84.
The 10-year bond yield was at 7.431%, a level last seen on 30 June 2016, compared to its previous close of 7.367%. Bond yields and prices move in opposite directions.
US crude oil rose to its highest level in more than three years, supported by OPEC-led production cuts and expectations that US crude inventories will fall for the eighth week.   US crude futures rose to $63.19 a barrel, their highest level since 10 December 2014,  when they hit $63.43. The contract ended Tuesday's session up $1.23, or 2%, at $62.96, Reuters reported.
The benchmark Sensex index fell 0.26%, or 90.86 points, to 34,355.84 points.
Traders are cautious ahead of the Index of Industrial Production (IIP) data for November and Consumer Price Index (CPI) data for December on 12 January. According to Bloomberg analysts' estimates, IIP will be at 4% in November from 2.2% a month ago, while CPI will be at 5.04% in December from 4.88% a month ago.
In the year 2017, the rupee gained 6.35% and Sensex rose 28%, while foreign institutional investors have bought $7.73 billion and $23.27 billion in equity and debt, respectively.
Asian currencies were trading higher. Japanese yen was up 0.36%, Thai baht 0.23%, China offshore 0.1% and China renminbi 0.08%. However, South Korean won was down 0.23% and Taiwan dollar 0.09%.
The dollar index, which measures the US currency's strength against major currencies, was trading at 92.402, down 0.14% from its previous close of 92.528.
source: livemint.com
Categories: BSE Sensex, Indian Stock exchange, Indian Stock Market, Indian Stock Pick, Primary Market, Stock Market
Sorry, comments are closed for this item.