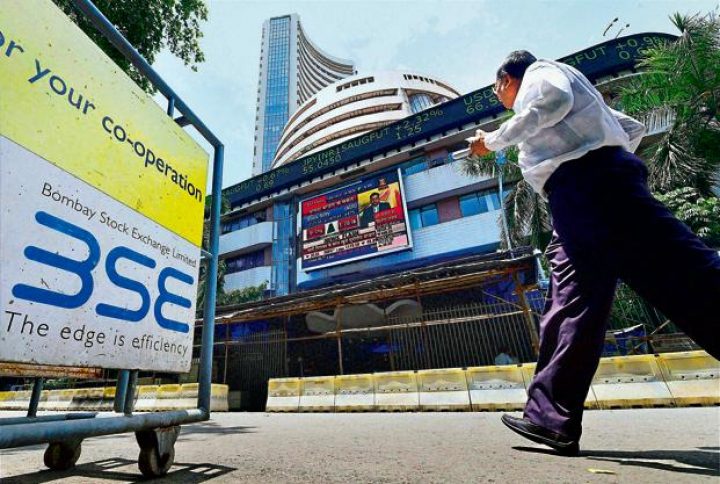 US stocks end higher; Asian markets follow suit
The Dow Jones industrial average rose sharply on Tuesday on the back of strong quarterly results from 3M and Caterpillar.
Major indices in Asia rose in early Wednesday trade, following Wall Street's stronger lead, as investors also awaited the unveiling of China's new leadership line-up.
Rs2.1 trillion PSU bank recapitalisation plan gets nod in bid to spur investment
The finance ministry on Tuesday announced a Rs2.11 trillion recapitalisation package for state-owned banks weighed down by bad loans, seeking to stimulate the flow of credit to spur private-sector investment.
HDFC Bank Q2 net profit up 20% to Rs4,151 crore
HDFC Bank Ltd reported a 20.1% jump in its September quarter net profit due to higher net interest income and other income.
New India Assurance IPO opens on 1 November, price band at Rs770-800 per share
India's state-run New India Assurance Co. Ltd has set a price band of Rs770-800 a share for its initial public offering (IPO) opening on 1 November. Read more
Infosys Q2 profit rises 3.4% to Rs3,726 crore
Infosys Ltd's net profit improved 7% to $578 million from $541 million in the June quarter, and 7.3% year-on-year, in dollar terms. In rupee terms, net profit improved 7% on a sequential basis and 3.4% year-on-year to Rs3,726 crore.
Govt to sell up to 5% in NLC, floor price at Rs94 per share
The government will sell up to 5% stake at a floor price of Rs94 apiece in mining PSU Neyveli Lignite (NLC) through a two-day offer for sale beginning on Wednesday.
Reliance Nippon AMC IPO: Rs462 crore raised from anchor investors
Reliance Nippon Life Asset Management Ltd has raised Rs462.67 crore by selling shares to institutional investors as part of its anchor book allocation, a day before its initial public offering (IPO) opens.
RBI imposes Rs2 crore penalty on IDFC Bank, Rs6 crore on Yes Bank
The Reserve Bank of India (RBI) has slapped a Rs6 crore penalty on Yes Bank Ltd for breaching its rules on classifying non-performing assets and failing to report a security incident involving its ATMs on time. Separately, RBI also imposed a Rs2 crore penalty on IDFC Bank Ltd for breaching regulations on giving loans.
Earnings corner
Emami Ltd, HCL Technologies, Hindustan Unilever and Kotak Mahindra Bank are among the companies that will be announcing their September quarter earnings on Wednesday.
Source:livemint.com
Categories: Stock Market
Sorry, comments are closed for this item.