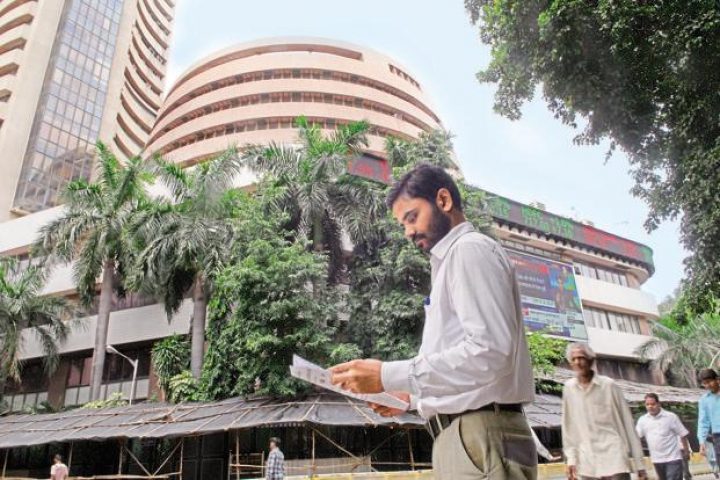 US stocks end higher; Asian markets follow suit
US stocks closed higher on Friday after the Senate took a step toward achieving tax reform.
Asian stocks were higher on Monday as the dollar spiked to more than three-month highs against the yen following a snap election in Japan on Sunday.
GST rate structure needs complete overhauling: Hasmukh Adhia
Policymakers are considering steps to ease the compliance burden related to the goods and services tax (GST) on small businesses and to make product classification for taxation less complicated, said revenue secretary Hasmukh Adhia.
Sebi to tighten listing norms as part of crackdown on shell firms
The Securities and Exchange Board of India (Sebi) is looking to tighten listing norms to prevent fly-by-night operators from getting listed on stock exchanges, reports Mint.
Maruti becomes No. 1 exporter of passenger vehicles from India
Maruti Suzuki India has become the largest passenger vehicles exporter from India in the first half of the ongoing fiscal, dethroning Hyundai Motor India Ltd which has now been pushed to fourth spot behind Volkswagen and General Motors. Read more
HCL Infosystems to raise Rs500 crore via rights issue
HCL Infosystems will raise Rs499.09 crore from its existing shareholders by way of rights issue.
Emaar India plans to raise Rs500 crore by March 2018
Realty firm Emaar India has raised about Rs500 crore debt so far this fiscal and plans to raise another Rs500 crore by March 2018 to meet construction cost of its ongoing and upcoming projects.
Earnings corner
Havells India, Hindustan Zinc, Zuari Agro Chemical are among the companies that will be announcing their September quarter earnings today.
Source:livemint.com
Categories: Stock Market
Sorry, comments are closed for this item.