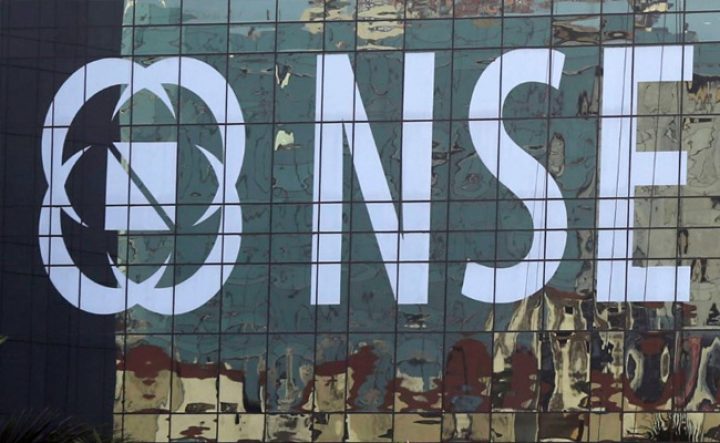 Mumbai: The benchmark Nifty index resumed trade at 12:30 am, after three hours of shutdown, but the fluctuations in prices continued. Members trading in derivatives segment were given a 15-minute window to cancel outstanding orders, from 12:15pm to 12:29pm.The Nifty resumed trading at 9,727.65 points. Most sectoral indices traded with gains with PSU banks and pharmaceutical stocks leading the way.Even as trading resumed, a display issue of market prices was noticed. "NSE is working to address the issue," said an exchange official.In a statement, capital market regulator Securities and Exchange Board of India (Sebi) said that National Stock Exchange of India Ltd (NSE) stopped trading on Monday morning, reportedly, due to a "technical glitch".
"SEBI is in touch with NSE and is closely monitoring the situation," Sebi said.A finance ministry official, on the condition of anonymity, said the ministry is aware of the technical snag and is working with Sebi. "Sebi will submit a report, so far it seems to be a software issue," .The benchmark Nifty and Sensex indices hit a fresh record high in opening trade on Monday, but soon after opening, NSE quotes were seen not moving in sync with BSE prices.While work was going on to restore normal trading earlier, brokers questioned why trading was not started from the disaster recovery site at Chennai.
The disaster recovery site is a replica of the primary site which ensures all exchange data is replicated on a real time basis, which should start if the trading is disrupted on the main segment."These are huge systems and things can go wrong, however my biggest worry is why the trading was not resumed from disaster recovery site. Lakhs of traders are queued and in and there is uncertainty. It is also like a lesson for traders not to put all eggs in one basket, 80% of the market does its trades through NSE which becomes an issue in such situations," said Deena Mehta, managing director at Asit C. Mehta Investment Intermediates Ltd.
In the opening hours, the S&P BSE Sensex surged to a fresh record high of 31,595.46 points, while the Nifty rose to a high of 9,765.90 points.NSE quotes in equity were not updating and trades were not going through in early hours of trades. This, according to exchange officials, was due to a technical glitch.To maintain price parity between equity and derivatives prices, the exchange decided to shut down cash and futures and options (F&O) segments.
"Due to technical reasons in cash market, trading has been stopped in both Cash and F&O segment of NSE. The technical team of NSE is looking into the issue. Market re-open time will be intimated shortly," said NSE in a statement earlier in the day.The systems at BSE though remained fine. "We are not facing any technical issue and trading is taking place normally," said BSE in a statement.
Deven Choksey, managing director, KR Choksey Investment Managers, said, "Trading at both the segments are halted due to technical glitch at NSE cash segment. It will resume once the problem is resolved, there is nothing to panic."Gaurang Shah, head investment strategist, Geojit Financial Services Ltd, said, "Despite taking pre-cautionary measures, there is an unavoidable technical glitch at NSE. It is glitch and could happen however prepared and advanced you are. What is a bit surprising is the time it is taking to be resolved."
Categories: Stock Market
Sorry, comments are closed for this item.