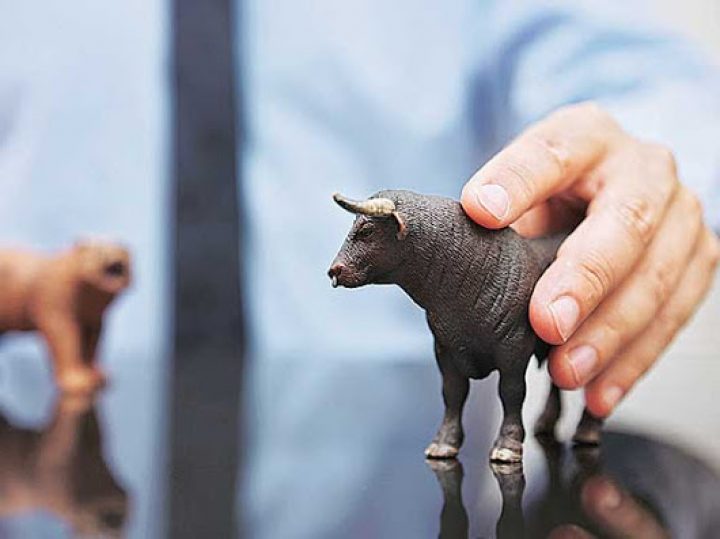 The NSE Nifty hit a record high while the rupee rose to its strongest level in nearly 17-months on Thursday after the U.S. Federal Reserve raised interest rates as expected but signalled no pick-up in the pace of tightening.
The NSE Nifty rose as much as 0.64 percent to a record high of 9,143 points, and was up 0.59 percent as of 0350 GMT. The benchmark BSE Sensex was up 0.55 percent.
Equity benchmarks opened sharply higher on Thursday, with the Nifty hitting all-time high after the Federal Reserve raised interest rate by 25 bps and ahead of GST Council meet.
Experts are upbeat on the positive movements and are not very concerned about high valuations.
"Growth is returning to economies and the atmosphere for global equities is good now," Vibhav Kapoor, Director of IL&FS, told CNBC-TV18 in an interview. In terms of a correction due to valuations, he feels it may be minimal and does not expect the markets to fall a lot.
Kapoor sees the Nifty clocking 10,300 by March 2018, albeit two caveats of earnings growth and 10-year bond yields in the US.
Deutsche Bank has upgraded JSPL to hold with a target price at Rs 112, saying its upgrade premised on improving confidence in steel volume ramp-up.
Steel volume growth and cost savings will drive 90 percent EBITDA growth over FY17-19, it feels.
Benchmark indices retained early gains as the Nifty 50 surpassed 9150 level ahead of GST Council meet later today and after Federal Reserve hiked interest rate by 25 basis points. The rally was backed by banking & financials, technology, auto, pharma and metals stocks.
The 30-share BSE Sensex gained 179.32 points at 29,577.43 and the 50-share NSE Nifty rose 58.65 points to 9143.45.
The broader markets outperformed benchmarks again, up 0.8 percent on strong breadth.  About three shares advanced for every share falling on the BSE.
Source: moneycontrol.com
Categories: Indian Stock exchange, Indian Stock Market, Indian Stock Pick, Indiansharemarket new online news, Primary Market, Share Derivatives, sharemarket news to free online watch, sharemarket online news, sharemarket online news downloads, sharemarket top news to free watch, sharemarket top online news, STOCK BROKERS, Stock Market
Comments
Sorry, comments are closed for this item.