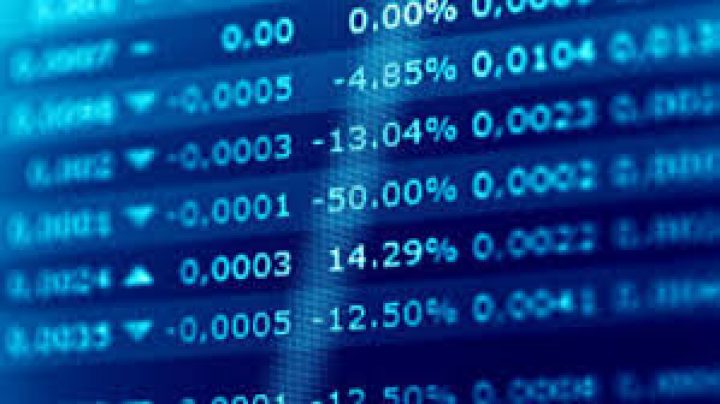 Banking stocks caught in bear grip as the Nifty Bank fell for third consecutive session Thursday, the first day of Samvat 2074, after the Reserve Bank released minutes of its October policy meeting that was held on October 4.
Nifty Bank index fell 304 points or 1.25 percent on Thursday, after these minutes indicated that there could be no rate cut in December policy, and due to disappointing Axis Bank's earnings. The index plunged 693 points in three consecutive days.
The minutes of the October policy meetings of the monetary policy committee (MPC) suggest that there will not be a cut in the December policy as well, unless the Q2 growth numbers surprise, said Nomura in its report.
Though the economy has bottomed out in the first quarter and retail inflation may stay under 3 percent in October, since core inflation is likely to be above 4 percent, we expect the rates to remain unchanged even in the December policy, said Japanese brokerage Nomura.
While MPC member Ravindra Dholakia and Michael Patra of the central bank are likely to continue to vote for a cut and a pause, respectively, the response of the other four members will depend on how well growth holds up.
"The divergence in views of Dholakia and Patra remains intact with the former seeing space for a 40 bps rate cut owing to very high real rates, while the latter voting for a pause, but stated that the MPC must be ready to raise rates if needed," the report noted.
On Wednesday, the Reserve Bank released the minutes of the October 4 policy meeting yesterday. The MPC voted 5-1 for status quo. Government nominee in the MPC Ravindra Dholakia was the sole dissenter voting for a 25 bps rate cut.
"The minutes suggest that most members voted for a pause as they are concerned about the sharp rise in headline and retail inflation, higher oil prices, rising fiscal risks and still-elevated inflation expectation.
Meanwhile, Axis Bank on Tuesday reported dismal performance in July-September quarter. Its asset quality deteriorated sharply as net NPAs increased 44 percent sequentially to Rs 14,052 crore and the net NPA ratio during the quarter rose 82 basis points to 3.12 percent QoQ.
Gross NPAs jumped 24 percent quarter-on-quarter to Rs 27,402 crore and the gross NPA ratio jumped 87 basis points to 5.9 percent in quarter ended September 2017.
Its gross slippages for the quarter were at Rs 8,936 crore, which were sharply higher compared with Rs 3,519 crore in previous quarter.
Source:moneycontrol.com
Categories: Stock Market
Sorry, comments are closed for this item.