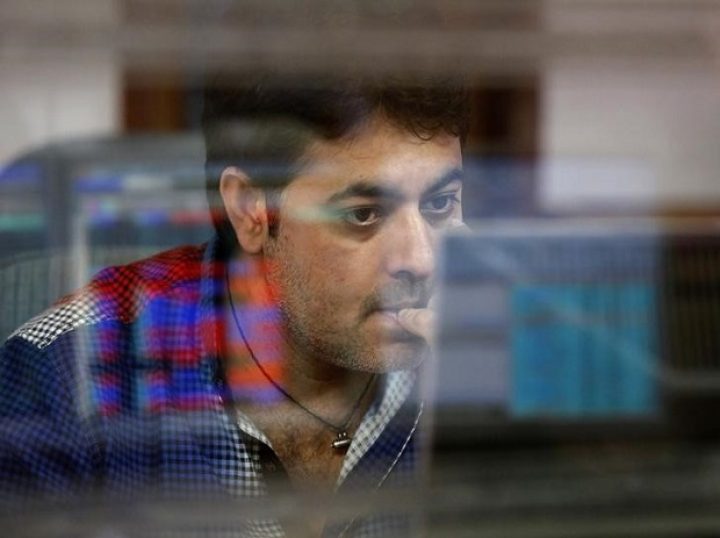 Continuing tension between the US and North Korea weighed down Indian equity markets as the benchmarks closed more than 1 per cent lower. While the Sensex lost 317 points, or 1 per cent, to close at 31,213, the Nifty gave up the crucial 9,800 mark to close at 9,710, down 109 points, or 1.1 per cent. This is the fifth straight session of declines for the Indian benchmarks, making it the worst weekly performance since February 2016. During the week, the Sensex fell a little over 5 per cent, data showed.
The broader markets outperformed the benchmark indices on Friday as the BSE mid- and small-cap indices closed flat. While the BSE Mid-cap was down 0.4 per cent, the BSE Small-cap remained unchanged. Friday's fall was led by State Bank of India (SBI), which slumped 5.36 per cent on the back of concerns about its increasing non-performing assets (NPAs). Mahindra and Mahindra (M&M) and Reliance Industries fell 3.1 per cent and 2.4 per cent, respectively.
The Indian markets, which scaled new heights until last week, have come under selling pressure ever since tension between the US and North Korea flared up. Not just Indian markets, the deadlock has impacted global equities. The US benchmark S&P 500 has lost 1.3 per cent in the week so far while the Euro Stoxx and FTSE were down by more than 3 per cent each.
"Global equities led by US markets have been trading at exorbitant valuations for the past few months. The tension between US and North Korea has acted as a trigger for a correction. The Indian markets will continue to remain under pressure for the next few sessions as global funds rebalance their portfolios. However, large caps are expected to be relatively stable as the broader markets will experience steeper correction," said G Chokkalingam, founder, Equinomics Research & Advisory.
Analysts expect the large institutions, especially foreign funds, to remain on the sidelines in the equity markets. On the other hand, safe havens like bonds and gold continued to see buying interest. The average yield on Indian gilts shot up by 0.6 per cent on Friday to close at 6.507 per cent. However, analysts are ruling out any major correction in the markets as there is still enough liquidity. The cash market volumes have hit an 18-month high in the past month, signalling strong buy-side demand.
"Indian mutual fund houses have about Rs 35,000 crore of idle cash. Hence, even a sell-off in the markets will be met by large volume purchases, creating a virtuous cycle and encouraging further flows," said Sunil Sharma, chief investment officer, Sanctum Wealth Management. Foreign portfolio investors (FPIs) sold equities worth Rs 1,943 crore ($300 million) while domestic institutions purchased equities worth Rs 2,016 crore. On Thursday, foreign investors had sold shares of around Rs 1,100 crore.
Metal stocks were the worst hit with the BSE Metal index falling 3.6 per cent. Pharma was the only major sector that registered gains with shares of Marksans Pharma, Dr Reddy's Laboratories and Aurobindo Pharma gaining more than 3 per cent each. The current correction is expected to moderate the overheated valuations of Indian markets. This week's correction has brought down the one-year trailing price-to-earnings (P/E) ratio of the Sensex from 24 to 22.9. This moderation of valuation could make Indian markets more attractive.
Source:business-standard.com
Categories: Stock Market
Sorry, comments are closed for this item.