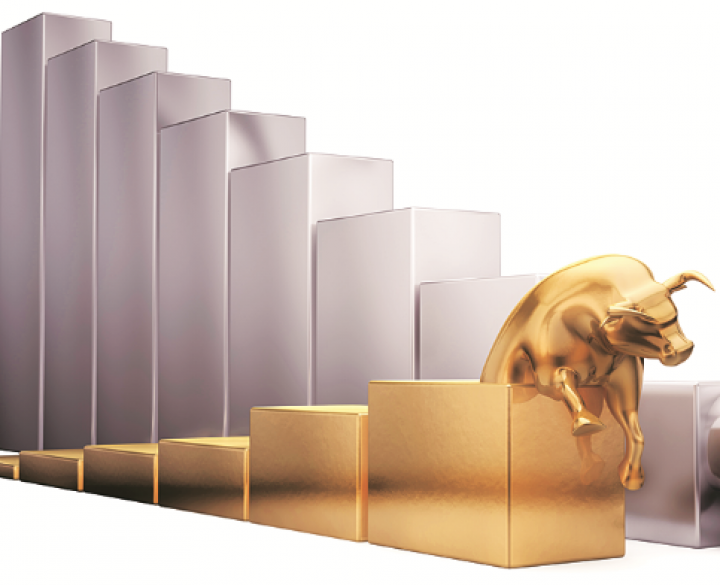 Sensex rises over 100 points, Nifty above 10,350, Future Group stocks gain BSE Sensex rises over 100 points to trade above 33,600, while the Nifty 50 rises 0.40% to 10,368. Here are the latest updates from the markets
The benchmark indices opened higher on Wednesday tracking Asian markets, which scaled a fresh decade peak thanks to surging markets in Europe and America, as strong global growth and rising corporate profits lured hordes of investors into equities.
Investors also await the minutes from the US Fed's latest policy meeting, which will be out on Wednesday.
Meanwhile, a week after upgrading India's sovereign rating to Baa2 from Baa3, rating agency Moody's released a new report explaining the drivers behind the upgrade and addressed a number of questions pertinent to the sovereign rating, as well as the implications of the upgrade for banks and non-financial corporates in India.
The BSE Sensex opened higher on Wednesday against the previous session's closing. The broader NSE's Nifty, too, rose in the morning hours. The Indian rupee strengthened against the US dollar. The shares of Adani Ports, M&M, Bajaj Auto, HDFC rose, whereas the shares of Dr. Reddy's Labs and Axis Bank fell.
BSE Sensex traded higher by 124.44 points, or 0.37%, to 33,602.79, while the Nifty 50 rose 40.95 points, or 0.40%, to 10,367.85.
9.27 am IST
Shares of Future Group companies rise  Future Group companies shares trade higher. Future Retail Ltd rose 8.7%, Future Consumer Ltd 4% and Future Enterprises Ltd was up 6.7%.
source: business-standard.com
Categories: Indian share market, Indian sharemarket news, Primary Market, Share Derivatives, sharemarket top news, Stock Glossary, Stock Market
Comments
Sorry, comments are closed for this item.