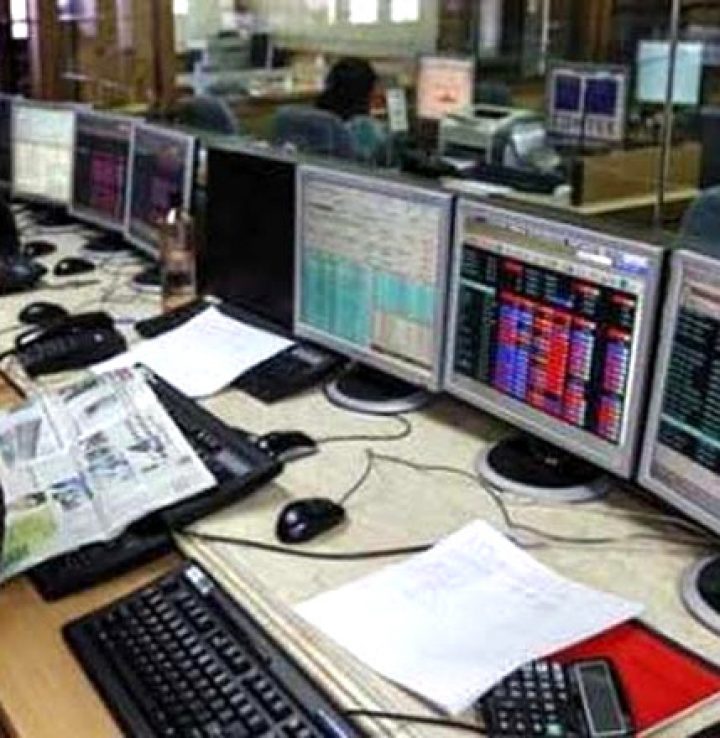 BSE Sensex rises over 300 points, while the Nifty 50 trades above 10,360. Here are the latest updates from the markets
Mumbai: The BSE Sensex opened higher on Friday against the previous session's closing. The broader NSE Nifty, too, rose in the morning hours. The Indian rupee hit a three-week high against the US dollar in opening trade. The shares of HDFC Bank, Bajaj Auto, L&T rose, whereas the shares of Kotak Bank and Power Grid fell.
10 am IST
Market update
BSE Sensex trades higher by 333.52 points, or 1.00%, to 33,580.22, while the Nifty 50 rose 112.20 points, or 1.09%, to 10,364.30.
9.57 am IST
Gujarat-based companies' shares rise
Gujarat-based companies surged after exit polls showed that Bharatiya Janata Party will retain its government in the state. Adani Ports rose 2.4%, Adani Enterprises Ltd 3.3%, Adani Power 2.5%, Adani Transmission 3.6%, Gujarat Narmada Valley Fertilizers rose 3.1%, Gujarat State Fertilizers & Chemicals Ltd
3.5%, Gujarat Industries Power Co. Ltd 2.5%, Gujarat Hotels Ltd 3.2% and Gujarat NRE Coke Ltd 2.6%.
9.55 am IST
HDFC Bank shares gain
HDFC Bank Ltd rose 2.1% to Rs1,876, while HDFC Ltd rose 0.6% to Rs1,719.55. Both HDFC Bank and HDFC said that its board will meet on 19 and 20 December, respectively, to consider a fund-raising proposal.
9.53 am IST
Astrazeneca Pharma shares rise on India import nod Astrazeneca Pharma India Ltd rose 3.4% to Rs1,151.60 after the company said it got a nod for its diabetes drug import.
9.28 am IST
Market update
BSE Sensex trades higher by 267.16 points, or 0.80%, to 33,513.86, while the Nifty 50 rose 96.70 points, or 0.94%, to 10,348.80.
source: livemint.com
Categories: BSE Sensex, Indian share market, Indian sharemarket news, Latest News, Primary Market, sharemarket online news, Stock Market
Comments
Sorry, comments are closed for this item.