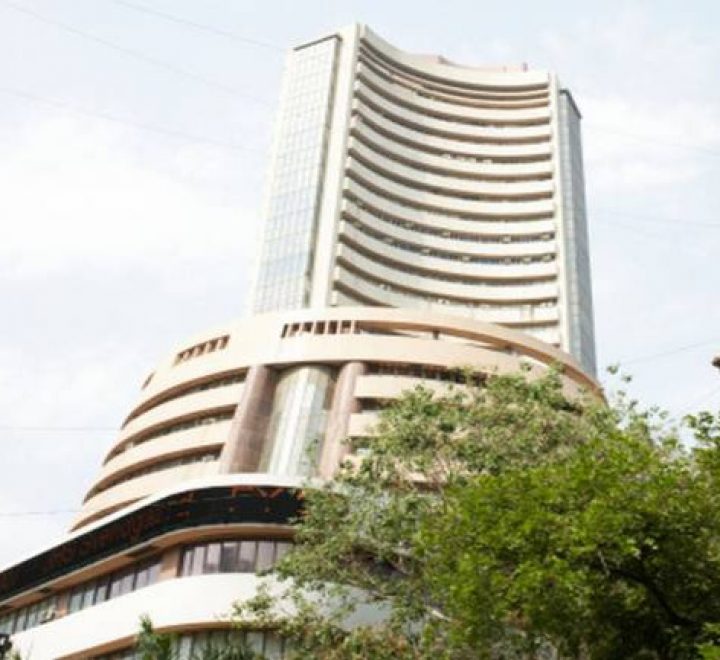 Reliance Industries and ICICI Bank are the top gainers, while Dr Reddy's Labs, ONGC and Aurobindo Pharma have lost the most.
Investors in shares of Reliance Industries cheered the commissioning of the world's largest refinery off-gas cracker complex at Jamnagar. The stock was higher by around 2 percent intraday
The company on Tuesday said that the complex will use refinery process residue to produce feedstock used to make petrochemicals.
The ROGC is part of the USD 11 billion capital expenditure RIL had announced in one of the largest brownfield expansion of energy and petrochemical projects globally.
In a press statement, RIL said it has "successfully commissioned and achieved design throughput of the world's first ever and largest ROGC complex of 1.5 million tonnes per annum capacity along with downstream plants and utilities."
Equity benchmarks have witnessed a positive start on Wednesday, with the Sensex rising over 100 points, while the Nifty was above 10,450-mark.
At 09:16 hrs IST, the Sensex is up 135.66 points or 0.40% at 33947.92, and the Nifty up 40.30 points or 0.39% at 10482.50. The market breadth is healthy as 601 shares have advanced against a decline of 172 shares, while 504 shares are unchanged.
Midcaps were trading in the positive zone after it fell around one percent on Tuesday.
Reliance Industries and ICICI Bank are the top gainers, while Dr Reddy's Labs, ONGC and Aurobindo Pharma have lost the most.
The Indian rupee slipped in the early trade on Wednesday. It has opened lower by 7 paise at 63.55 per dollar versus 63.48 yesterday.
Pramit Brahmbhatt of Veracity said, "Rupee will continue its northward journey on the back of sudden FII inflow. Thus trading range for the spot USD-INR will be 63.30-63.60."
The dollar near 3-month low, weighed down by expectations of a slower pace of interest rate increases by the Federal Reserve amid a tepid US Inflation picture.
On the global markets, Asian stocks struck a fresh decade high on Wednesday as risk appetites were whetted by a bevy of upbeat manufacturing surveys that confirmed a synchronised upturn in world growth was well under way.
Activity was especially strong in Europe, lifting bond yields there and driving the euro to within a whisker of its highest in three years against a beleaguered US dollar.
Investors also piled into emerging market trades. MSCI's index of Asia-Pacific shares outside Japan edged up another 0.1 percent, having jumped 1.4 percent on Tuesday in its best performance since last March.
Meanwhile, US stocks rose in the first session of the new year and the Nasdaq closed above 7,000 for the first time on Tuesday as investors were optimistic that 2018 will bring more gains for the market.
source: moneycontrol.com
Categories: BSE and NSE, Indian share market, Indian Stock exchange, Indian Stock Market, Indian Stock Pick
Comments
Sorry, comments are closed for this item.