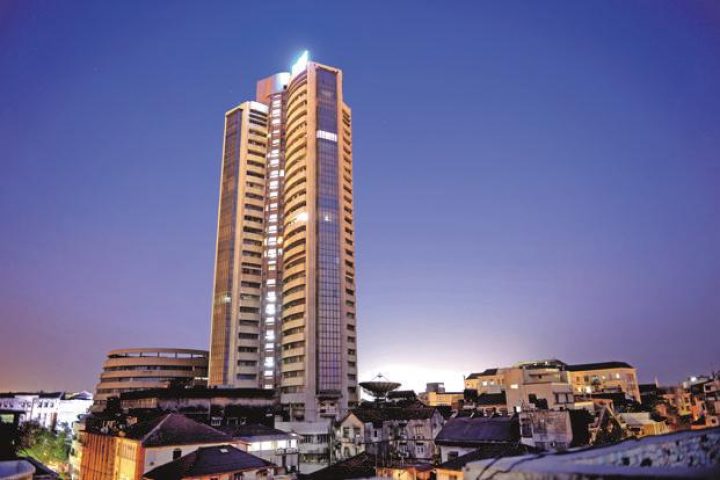 Mumbai: Shares were set for a fourth winning session on Wednesday as oil firms such as Reliance Industries gained due to a tax cut on petrol and diesel, though caution lingered ahead of the outcome of the central bank's policy meeting. The Reserve Bank of India (RBI) is widely expected to hold its policy repo rate at 6%, despite a sharp slowdown in economic growth, after inflation surged to a five-month high, threatening its target.
Though the monetary policy committee is under pressure to ease rates, the inflation outlook for the months ahead and a host of developments since the August review will stay their hand, DBS said in a note to clients. Here are the latest updates from the markets:
■ 2.09pm: BSE Sensex rose 176 points, or 0.56%, to 31,673.39, while the Nifty 50 gained 50.25 points, or 0.51%, to 9,909.75.
■ 2.03pm: Cadila Healthcare said Zydus Cadila received final approval from the US FDA for Desmopressin Nasal spray solution USP. The company's shares rose 3.45% to Rs490.75 on BSE.
■ 2.00pm: The pan-European STOXX 600 index was down 0.24%, Germany's DAX was up 0.11%, and UK's FTSE fell 0.09%.
■ 12.43pm: BSE Sensex gained 184.63 points, or 0.59%, to 31,682, while the Nifty 50 rose 58.40 points, or 0.59%, to 9,917.90.
■ 12.40pm: Among sectoral indices, the BSE Healthcare gained most and rose 2.04% followed by the energy index, which was up 1.31%. Meanwhile, the telecom index was down 0.34%.
■ 12.38pm: Pharma stocks rose. Sun Pharma was up 3.63%, Neuland Labs rose 17.32%, Dr Reddy's 1.70% and Lupin gained 0.91%.
■ 11.55am: BSE Sensex rose 158.48 points, or 0.50%, to 31,655.86, while the Nifty 50 gained 56.05 points, or 0.57%, to 9,915.55.
■ 11.53am: Shares of Natco Pharma Ltd hit the upper circuit of 20% on Wednesday as its partner Mylan N.V. has received approval from the US Food and Drug Administration (FDA) for generic version of multiple sclerosis drug copaxone. The company's stock was trading at Rs954.35 on the BSE, up 20% from the previous close
■ 11.50am: Ratnamani Metals & Tunes Ltd rose 4% to Rs899 after ICICIDdirect initiated coverage on the stock with a "buy" rating and price target of Rs1,050.
■ 11.00am: BSE Sensex was trading higher by 128.15 points, or 0.41%, to 31,625.53, while the Nifty 50 rose 41.80 points, or 0.42%, to 9,901.30.
■ 10.57am: Shoppers Stop Ltd rose 6% to Rs493.10 after ET Now reported that the company may sell Hypercity stake to Future Group.
■ 10.55am: Adani Ports and Special Economic Zone Ltd fell 1% to Rs380 after Nomura maintained "reduce" on the stock with a price target hiked to Rs319 from Rs234.
■ 10.22am: BSE Sensex rose 145 points, or 0.46%, to 31,643, while the Nifty 50 gained 46.40 points, or 0.47%, to 9,906.
■ 10.20am: All three major US stock indices finished at records for the second straight session. The Dow Jones Industrial Average ended at 0.4% at 22,641.67. The broad-based S&P 500 gained 0.2% to 2,534.58, while the tech-rich Nasdaq Composite Index advanced 0.2% to 6,531.71.
■ 10.15am: Godrej Agrovet Ltd, the agri-business unit of Godrej Industries Ltd, on Tuesday said it has raised approximately Rs341.2 crore by selling shares to institutional investors as part of its anchor book allocation, a day ahead of its initial public offering.
■ 9.55am: BSE Sensex rose by 78.09 points, or 0.25%, to 31,575.47, while the Nifty 50 gained 23.60 points, or 0.24%, to 9,883.10.
■ 9.53am: Ahluwalia Contracts India Ltd added 3% to Rs310 after the company said it won orders worth Rs555.77 crore.
■ 9.50am: ITC Ltd rose 1% to Rs264 after CLSA upgraded stock rating to 'Buy' from 'Underperform' and hiked the price target to Rs310 from Rs285.
■ 9.27am: BSE Sensex opened little changed at 31,504.60, down 7.60 points, or 0.02%, while the Nifty 50 was flat at 9,852.65, down 0.40 points.
■ 9.23am: Natco Pharma Ltd hit 20% upper circuit to Rs954.35 after its partner Mylan NV said the US Food and Drug Administration has allowed the company to launch the much awaited generic version of multiple sclerosis drug Copaxone in the American market.
■ 9.20am: Oil marketing companies were trading higher after the government on Tuesday cut excise duty on petrol and diesel by Rs2 per litre. Hindustan Petroleum Corp Ltd rose 3%, Bharat Petroleum Corp. Ltd rose 1.5% and Indian Oil Corp. Ltd 1.5%.
■ 9.15am: The rupee opened at 65.34 a dollar. At 9.15am, the home currency was trading at 65.35 against the dollar, up 0.24% from its Tuesday's close of 65.50.
■ 9.13am: The 10-year bond yield was at 6.636%, compared to its previous close of 6.648%. Bond yields and prices move in opposite directions.
■ 9.10am: Asian currencies gained after dollar weakened before US payrolls data. Traders also awaited for President Donald Trump's decision on the next Federal Reserve chair. Indonesian rupiah was up 0.47%, South Korean won 0.43%, Malaysian ringgit 0.32%, Philippines peso 0.29%, China Offshore 0.25%, Japanese yen 0.18%, Singapore dollar 0.15%, China renminbi 0.12%, Taiwan dollar 0.1%. The dollar index, which measures the US currency's strength against major currencies, was trading at 93.403, down 0.18% from its previous close of 93.569.
Source:livemint.com
Categories: Stock Market
Sorry, comments are closed for this item.