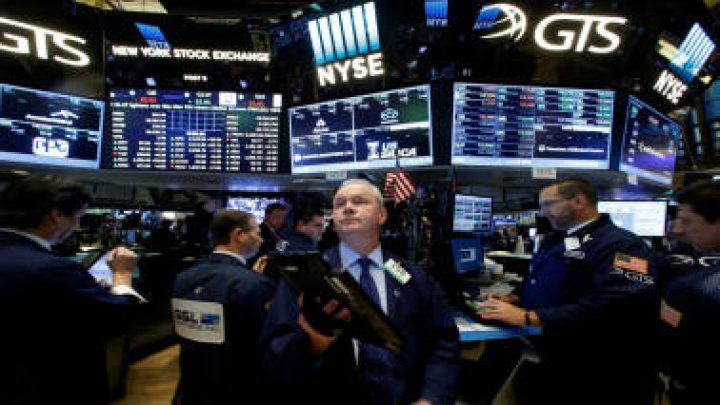 9:39 am Buzzing: Shares of Ramco Systems and Kokuyo Camlin slipped 4 percent and 8 percent, respectively intraday as the companies have reported loss in the quarter ended June 2017.
Ramco Systems has reported net loss of Rs 3 crore in the quarter ended June 2017 against profit of Rs 8.8 crore, reported in the same quarter last year.
Revenue of the company was at Rs 110.3 crore versus Rs 109.7 crore.
Kokuyo Camlin has posted Q1 net loss at Rs 1.25 crore versus profit of Rs 4.7 crore, in a year ago period.
Revenue was down 12.6 percent at Rs 170.5 crore versus Rs 195.1 crore.
The operating profit (EBITDA) was down 86.3 percent at Rs 1.54 crore and EBITDA margin was down 500 bps at 0.95 percent.
9:29 am FII View: Christopher Wood of CLSA said there are now grounds to believe that action is finally close at hand to address the banking system's long-standing bad asset problem, most of it contained in the state-owned banks.
He further said the political reality is that the growing likelihood that Narendra Modi will be re-elected in 2019 is another reason for these delinquent corporate borrowers to agree to some form of a deal.
This is because it means there is no near-term prospect of returning to 'business as usual', which historically for many Indian promoters has meant effectively treating state-owned banks as their own private piggy banks, he said.
9:15 am Market Check: Equity benchmarks fell further for third consecutive session in opening Friday, weighed by healthcare stocks.
The 30-share BSE Sensex was down 43.68 points at 32,194.20 and the 50-share NSE Nifty fell 10 points to 10,003.65.
Sun Pharma, Dr Reddy's Labs, Lupin, Cipla, Aurobindo Pharma, Ambuja Cements, ONGC, Bharti Airtel, HDFC, Hero MotoCorp and Yes Bank declined up to 2 percent.
Biocon plunged 6 percent on getting 10 observations from USFDA for Bangalore plant
IOC, Tata Motors, BPCL, HUL, Tech Mahindra, Coal India, Axis Bank, Infosys, GAIL, HPCL and Wipro gained up to 2 percent.
Nifty Midcap was down 0.3 percent, dragged by pharma stocks. Cadila Healthcare, Strides, Torrent Pharma, Glenmark Pharma, MRF, Shree Pushkar, Titan, Kokoyu and Apollo Tyres fell up to 4 percent.
Ceat and Ujjivan Financial lost up to 7 percent post Q1 earnings while PNB Housing Finance gained 7 percent.
Asian markets wavered, after US stocks were dented overnight by a report that the special counsel investigation into Trump and his campaign was intensifying. Japan's Nikkei was down 0.4 percent while China's Shanghai gained 0.2 percent.
Source:moneycontrol.com
Categories: Stock Market
Sorry, comments are closed for this item.