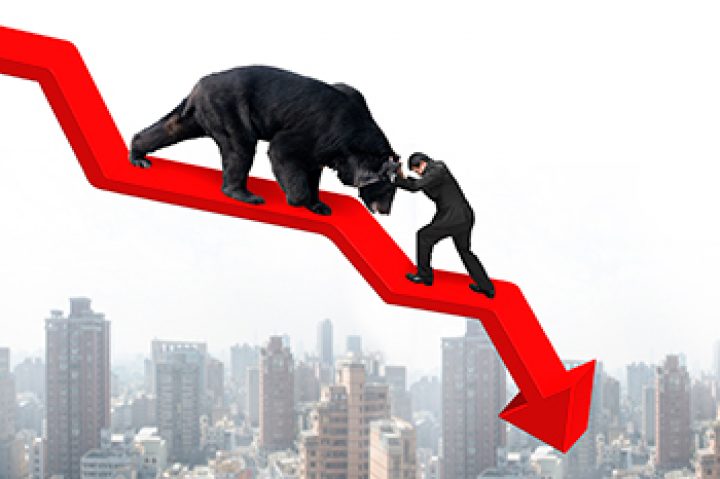 Nifty stuck in a tight trading range as traders turn jittery ahead of the RBI policy outcome which will be announced at 2:30 pm on Wednesday. Immediate support remains around the 10,000 level.
While Bank Nifty too struggles for direction. Immediate support seen around 24,950 levels.
Rupee has been trading at highest level since August 2015. It was trading at 63.87 per US Dollar in the afternoon hour on Wednesday.
In the advance decline ratio, out of 1971, about 767 advanced, 843 declined and 361 remain unchanged, representing a negative tone floating in the market.
At 1 PM, the S&P BSE Sensex is trading at 32,536 down 38 points, while Nifty is trading at 10,095 down 18.95 points. A total of 49 stocks registered a fresh 52-week high in trade today, while 27 stocks touched a new 52-week low on the NSE.
The BSE Mid-cap Index is trading down 0.17% at 15,432. Wockhardt is the top loser in the index, trading lower by 3.13% at Rs 585 per share. Colgate is another top loser in the index, trading lower by 2.40% at Rs 1043 per share. While GE T&D India is the top gainer in the index up by over 3%.
On the other hand, BSE Small-cap Index is trading up 0.21% at 16,108 levels. Rashtriya Chemical Fertilizers is the top gainer in the index, trading up by 11% at Rs 97 per share. Nagarjuna Fertilizers and Dalmia Bharat Sugar & Industries are among another top gainer in the index. Nagarjuna trading higher by 9.95% at Rs 15 per share and Dalmia Bharat Sugar & Industries is up by 7.86% at Rs 166 per share.
Some buying activity is seen in energy, Utilities and Telecom indices, while FMCG and Capital Goods and Metal indices are showing weakness on BSE.
Source:indiainfoline.com
Categories: Stock Market
Sorry, comments are closed for this item.