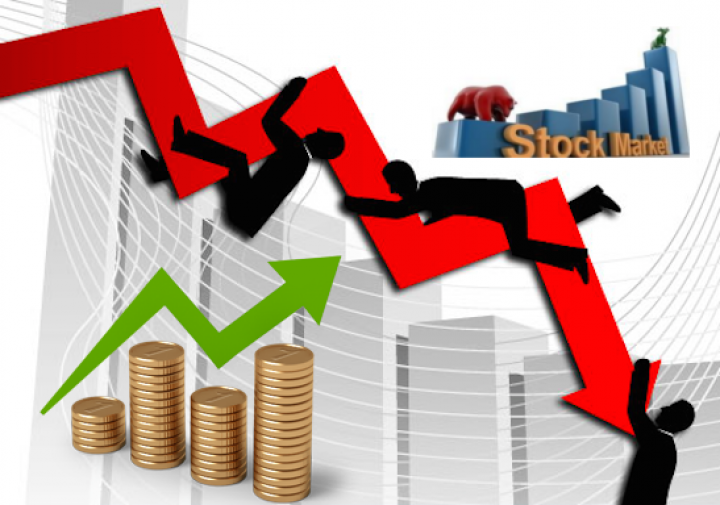 Indian equity benchmarks ended with modest gains on the last trading day of the week.  The sell-off in last hour of trade dragged the market from day's high but managed to end above neutral line. The equity benchmarks made a positive start in early deals as traders took support with Finance minister Arun Jaitley's statement that legislation related to Goods and Services Tax (GST) will have to be passed in the ongoing budget session, pointing out that the Centre and the states would otherwise lose their right to collect indirect taxes after September 15.
Lenders also got a boost from expectation of good demand for YES Bank's up to $750- million share sale announced on Thursday. Separately, the government has exempted FIIs from taxation of indirect transfers of Indian assets made after 2011 but has left prior period cases open for interpretation. The Finance Bill 2017 approved with 40 amendments to different laws, exempts FIIs for an assessment year commencing on or after April 1, 2012 but before April 1, 2015.
The BSE Sensex ended at 29386.70, up by 54.54 points or 0.19% after trading in a range of 29350.17 and 29539.85. There were 14 stocks advancing against 16 stocks declining on the index.
The broader indices ended mixed; the BSE Mid cap index was down by 0.10%, while Small cap index was up by 0.29%. (Provisional)
The top gaining sectoral indices on the BSE were Bankex up by 1.28%, PSU up by 0.89%, Energy up by 0.31%, FMCG up by 0.27% and Consumer Durables up by 0.21%, while IT down by 0.97%, TECK down by 0.89%, Healthcare down by 0.45%, Basic Materials down by 0.40% and Telecom down by 0.35% were the losing indices on BSE.
The CNX Nifty ended at 9099.90, up by 13.60 points or 0.15% after trading in a range of 9089.40 and 9133.55. There were 22 stocks advancing against 29 stocks declining on the index.
Source: indianotes.com
Categories: BSE Sensex, Features of share market, Indian sharemarket news, Indian Stock exchange, Indian Stock Market, Indian Stock Pick
Comments
Sorry, comments are closed for this item.