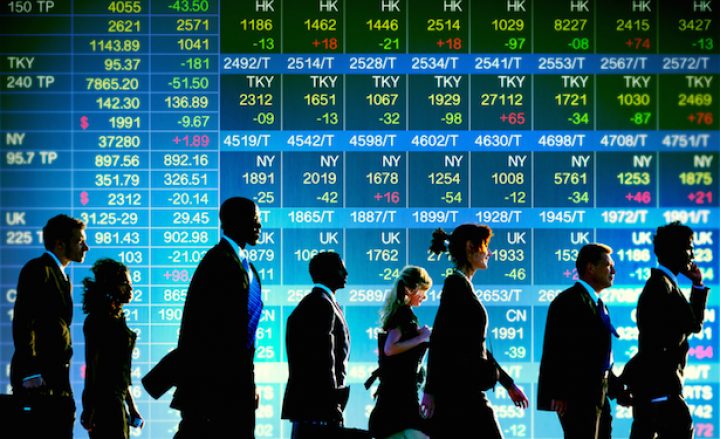 There are numerous reasons to be optimistic about global equities in the coming year. Capital is plentiful; central banks in Europe, the United Kingdom, and some Asian economies have an easing bias; and the equity strategists on Credit Suisse's Global Markets team believe the equity risk premium is higher than warranted. But there are risks, too, including heightened political risk, slowing Chinese growth, and threats to existing business models from technological disruption and Chinese overinvestment. The net result: the Bank's Global Markets strategists maintain only a benchmark weighting on global equities.
But not all equities are created equal. Heading into the final four months of 2016, the Bank's strategists have identified three investment styles that they believe offer the best opportunities within the asset class. For those looking for stocks that will perform well in either a bull market or a bear market, there are high-quality growth stocks. Value investors can look to "exceptionally cheap" high-beta stocks, while income investors should take a look at those reliable dividend-payers that Credit Suisse calls "dividend aristocrats."
Quality Growth Stocks
European growth stocks have outperformed the market by 1 percent so far in 2016, while U.S. growth stocks underperformed by the same amount. In both regions, however, quality growth stocks—defined as those with the highest 12-month trailing return on equity, lowest debt-to-equity ratios, and steadiest earnings per share and cash flow return on investment growth over the last five years—outperformed their peers.
Growth stocks tend to outperform in late-cycle bull markets. That was true in Japan in the 1980s and the U.S. tech boom in the late 1990s, and Credit Suisse believes it will be true in this cycle, too. Current growth stock valuations remain well below the heights attained in those periods, and, on a 12-month trailing price-to-earnings basis, both European and U.S. growth stocks are trading well below their 20-year average relative to value stocks. Credit Suisse's strategists point out that companies achieving steady, significant organic growth are particularly attractive for investors at a time when nominal global GDP growth is falling, pricing is under pressure both from overinvestment in China and disruptive technology, including the sharing economy, and rising wages are putting pressure on U.S. profit margins.
The strategists also believe the discount rate, or cost of equity, is due to decline in both Europe and the United States. When that happens, long-duration assets tend to re-rate and growth stocks tend to outperform. Among high-quality growth stocks, the Global Markets team recommends a close look at mobile Internet plays—one of the most enduring growth stories of the last decade, and one with plenty of room to run.
High-quality Beta Stocks
Bargain hunters can find value in high-beta stocks, which are more volatile than the overall market. The relative performance of high-volatility to low-volatility stocks has not been much different than the performance of the overall market in 2016, but high-beta stocks are among the least expensive under Credit Suisse coverage. The Bank's Global Markets strategists call European high-beta stocks "exceptionally cheap" on a 12-month forward price-to-earnings basis, while those in the U.S. are only slightly more expensive. Credit Suisse recommends that investors focus on stocks that have delivered strong and steady growth in cash flow return on investment for the last five years.
Categories: You might also like
Sorry, comments are closed for this item.