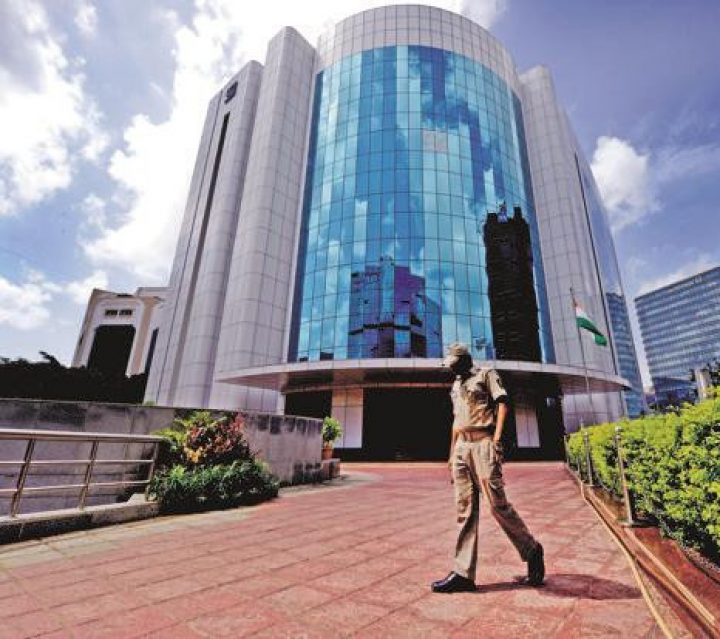 A panel comprising members of Sebi and IBBI has recommended not suspending trading in shares of listed companies undergoing insolvency resolution
A committee set up to ease listing, compliance and disclosure regulations for companies in the process of insolvency resolution has submitted its recommendations to market regulator Securities and Exchange Board of India (Sebi), two people with direct knowledge of the matter said.
The committee comprising members from Sebi and the Insolvency and Bankruptcy Board of India (IBBI) was formed considering that 11 of the 12 large NPA accounts currently under insolvency proceedings, including Bhushan Steel Ltd, Alok Industries Ltd, Amtek Auto Ltd, Lanco Infratech Ltd, Electrosteel Steels Ltd and Era Infra Engineering, are listed companies.
"The committee was formed to ease listing, compliance and processes for companies that are currently undergoing insolvency proceedings. Major recommendations include easing the listing obligation and disclosure requirements (LODR), and delisting and relisting if these are a part of the resolution plan," said one of the two persons cited above, who declined to be named.
"Recommendations were submitted to the market regulator earlier this week for amending Sebi regulations. These recommendations could be considered in a meeting of Sebi's board next month (December)," said the second person mentioned above, also on condition of anonymity.
This is the second time this year that the market regulator is considering changes in regulations to ease the resolution of stressed assets in banks' balance sheets.
On 21 June, the Sebi board had exempted buyers of shares in distressed firms from the requirement of making an open offer even if the purchase triggers such an event under the takeover code.
An email sent to Sebi on Thursday regarding the new proposals was not answered immediately.
"A pragmatic way of dealing with such companies will be to facilitate their revival and therefore various compliances that are otherwise required to be done by a listed company on a continuous basis under the listing regulations should be relaxed for companies referred to the insolvency board," said Yogesh Chande, partner, Shardul Amarchand Mangaldas, a law firm.
Once a firm is admitted for insolvency by the National Company Law Tribunal, its board is no longer in control and the decisions to keep the firm as a going concern is taken by the Insolvency Resolution Professional (IRP).
"There was a proposal from the IRPs to suspend the compliance requirements for the insolvent companies. But the committee felt that certain minimum LODR requirements would need to be met by the IRP. The IRP would be assisted by the stock exchanges in generating alerts for the required disclosures," said the second person cited above.
The committee has recommended that trading in a company's shares should not be suspended, another demand from lawyers and IRPs, the person added.
The other key recommendation is to ease the delisting regulations. Under Sebi regulations if an acquisition is done with an intention to delist, the buyer has to first make an open offer.
If, after the open offer, its shareholding crosses 90% (the delisting threshold), it has to make another offer to acquire the majority of the remaining minority shareholding. If that doesn't happen, then the buyer has to scale back its ownership to 75%.
The erstwhile Sick Industrial Companies Act, or SICA, which was repealed on 1 December 2016, had a specific provision for delisting sick companies.
"The delisting regulations for insolvent companies will be eased if it is a part of the resolution plan. The delisting price would be the price on which the National Company Law Tribunal admits the plan," said the second person.
"Sebi has taken giant strides in bridging the gap between listing regulations and IBC requirements, but some more steps need to be taken to build a wholesome environment for listing. The most important bit is to have a framework for delisting (that was present under SICA). Second is to allow listed insolvent companies undergoing restructuring to have some more time to comply with minimum float requirements," said Ashwin Bishnoi, partner, Khaitan and Co, a law firm.
All listed firms need to have a minimum public float of 75%. An Economic Times report on 24 November said the capital markets regulator is also likely to allow demerged units of listed companies in insolvency resolution to list on stock exchanges without an initial public offer.
Source: livemint.com
Categories: Indian Stock exchange, Indian Stock Market, Indian Stock Pick
Sorry, comments are closed for this item.