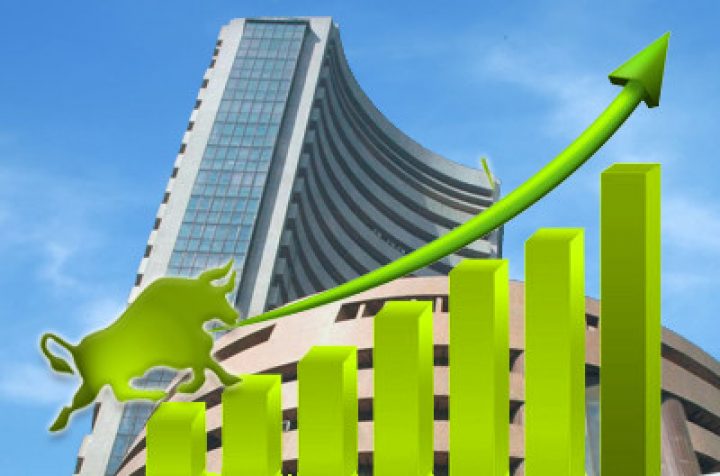 3:13 pm Expert said bond yield may head higher in the coming year due to fiscal concerns, liquidity problems and global cues.
3:08 pm Market Expert: Ajay Srivastava of Dimensions Consulting said the market is falling due to expectations of weak economic growth for FY18 and likely tough fight for Gujarat elections.
3:06 pm Rupee Update: The Indian rupee declined further, trading 13 paise lower at 64.52 against the US dollar.
Market Expert said the rupee is trading in tandem with equity market and bond market already priced in RBI event.
3:04 pm Market Check: Equity benchmarks extended losses in late trade, dragged by banking & financials after the Reserve Bank maintained status quo on repo rate.
The 30-share BSE Sensex was down 207.37 points at 32,595.07 and the 50-share NSE Nifty declined 76.90 points to 10,041.40.
About 1,545 shares declined against 977 advancing shares on the BSE. 3:00 pm Industrial Activity: RBI said available high-frequency indicators suggest a
mixed picture of industrial activity for Q3.
"Core industries' growth was flat in October as all constituents barring steel and fertilisers slowed down sequentially. Coal mining, which revived strongly in Q2, slowed down too, while cement production contracted. In contrast, the Purchasing Managers' Index (PMI) for manufacturing, which fell in October, rebounded in November, driven by output and new orders," it explained.
Also, according to the Reserve Bank's Industrial Outlook Survey (IOS), production is expected to pick up in Q3 as order books are rising.
source: moneycontrol.com
Categories: BSE Sensex, Indian Stock exchange, Indian Stock Market, Indian Stock Pick, Primary Market
Sorry, comments are closed for this item.