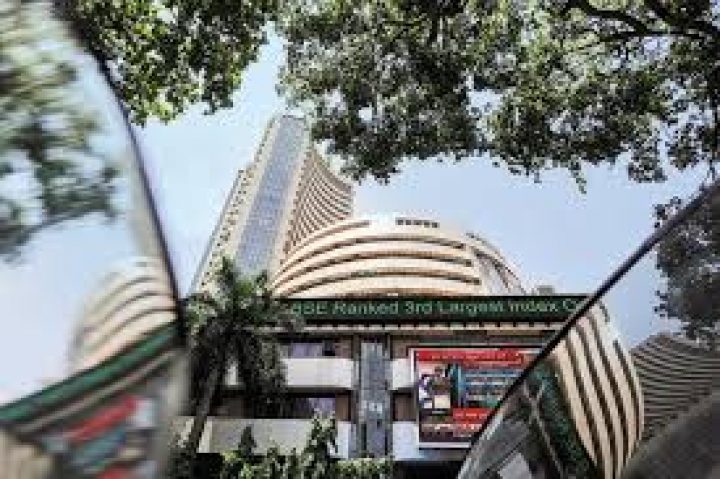 Mumbai: The Sensex and Nifty rose for a second consecutive session on Tuesday as expectations of good earnings lifted industry heavyweights such as HDFC Bank Ltd and Infosys Ltd. Earnings so far for the July-September quarter have proved to be solid, lifting indices to record highs earlier this month. Investors have been eagerly awaiting the last quarter's results after strong gains in share markets this year pushed valuations for the NSE index's price-to-earnings (PE) ratio to 21.3, well above the historic five-year average of 16.8.
The results also come at a time when the economy has slowed to a more than three-year low due the lingering impact of a ban on high-value currency notes late last year and the rollout of a national goods and services tax. "People are expecting earnings to match the valuations this quarter," said Jayant Manglik, president, Religare Securities. "This will be a litmus test for financial stocks to see the final effect of demonetization." Here are the latest updates from the market:
■ 3.33pm: BSE Sensex closed higher by 100.62 points, or 0.31%, to 32,607.34, while the Nifty 50 rose 22.85 points, or 0.22%, to close at 10,207.70.
■ 3.12pm: Asian Paints Ltd's shares rose 4.49% to Rs1,225 after the company reported a 21% increase in its second-quarter profit. The company's September quarter consolidated net profit Rs5,76 crore versus Rs4,76 crore last year. Revenue from operations rose to Rs4,274 crore versus Rs4,179 crore last year.
■ 2.33pm: BSE Sensex rose 106.39 points, or 0.33%, to 32,613.11, while the Nifty 50 gained 31.05 points, or 0.30%, to 10,215.90.
■ 2.30pm: Among other sectoral indices, the BSE Power jumped 1.36%, utilities rose 1.31%, telecom was up 0.98% and realty gained 0.93%. Meanwhile, the IT index was the top losers and was down 0.64%.
■ 2.27pm: The Nifty PSU Bank index surged 3.96% led by PNB, which was up, 7.18%, Syndicate Bank 6.96%, IDBI Bank 4.15% and SBI 3.31%. On BSE, the Bankex rose 0.69%.
■ 2.25pm: HBL Power Systems Ltd said its second-quarter net profit increased to Rs10.93 crore versus profit of Rs9.62 crore year ago. Income from operations rose to Rs442 crore compared to Rs377 crore year ago. Shares rose 0.96% to Rs58.50 on BSE.
■ 1.44pm: BSE Sensex was trading higher by 5.98 points, or 0.02%, to 32,512.70, while the Nifty 50 gained 7.75 points, or 0.08%, to 10,192.60.
■ 1.42pm: New India Assurance is set to hit the capital markets with around Rs10,000 crore initial public offering (IPO) on 1 November, reported PTI.
■ 1.40pm: TTK Prestige Ltd's September quarter profit rose 18% to Rs41.89. The company's revenue from operations rose to Rs549 crore versus Rs487 crore last year. The company's shares were trading lower by 1.03% at Rs6,106.
■ 1.08pm: BSE Sensex rose 87.45 points, or 0.27%, to 32,594.17, while the Nifty 50 gained 27.85 points, or 0.27%, to 10,212.70.
■ 1.05pm: European bourses and indexes were trading sideways. The European STOXX 600 rose 0.02%, UK's FTSE 100 fell 0.1%, France's CAC 40 gained 0.3% and Germany's DAX traded flat.
■ 1.03pm: HDFC Bank Ltd reported a 20% rise in second-quarter profit, almost in line with analysts' estimates. Net profit rose to Rs4,151 in the three months ended Sept. 30, from Rs3,455 a year earlier, Reuters reported. The bank's shares were trading 0.08% up at Rs1,864.15.
■ 1.00pm: Panacea Biotech shares surged 14.44% to Rs273.40 after the company announced that the US FDA approved the company's abbreviated new drug application for Prasugrel 5mg and 10mg tablets.
■ 11.43am: Aviation stocks gains. Jet Airways India Ltd rose 5%, SpiceJet Ltd 3%, InterGlobe Aviation Ltd rose 2%.
■ 11.30am: BSE Sensex rose 90.59 points, or 0.28%, to 32,597.31, while the Nifty 50 gained 31.35 points, or 0.31%, to 10,216.20.
■ 11.28am: Shares of Premier Explosives Ltd rose as much as 11% to Rs484 after the company said it has received approval for the drawings of manufacturing factory at Katepally village. The company would manufacture HMX, ammunition, solid propellants and warheads at this Greenfield project which is located about 80 km from Hyderabad.
■ 10.53am: Ramco Systems shares rose 11.95% to Rs417 after the company said it has won has won a multi-million dollar payroll transformation order from one of the FTSE 100 constituents and British multinational banking and financial services company.
■ 10.38am: BSE Sensex rose 121.49 points, or 0.37%, to 32,628.21, while the Nifty 50 gained 43.35 points, or 0.43%, to 10,228.20.
■ 10.30am: Metal stocks gains. Jindal Steel & Power Ltd rose 3%, National Aluminum Co Ltd 2.8%, Steel Authority Of India 2.4%, Tata Steel Ltd 2.3%, Vedanta Ltd 2.3%, JSW Steel Ltd 2%, NMDC 1%.
■ 10.25am: Banking stocks gains. Syndicate Bank rose 4.2%, Andhra Bank 3%, Indian Overseas Bank 2.5%, Yes Bank 2.4%, Central Bank Of India 2.1%, Uco Bank 2.1%, Allahabad Bank 2%, Bank of Baroda 1.9%, Karnataka Bank 1.7%, Bank of India 1.6%, Punjab National Bank 1.6%, Indian Bank 1.5%, Union Bank of India 1.3%, Axis Bank 1.2%.
■ 10.20am: BSE Sensex rose 140.17 points, or 0.43%, to 32,646.89, while the Nifty 50 gained 49.30 points, or 0.48%, to 10,234.15.
■ 10.17am: Mahindra and Mahindra Ltd said it has set a price band of Rs425-429 per share for the initial public offering (IPO) of its logistic unit Mahindra Logistics Ltd.
■ 10.15am: ABB (up 0.98%), Ambuja Cement (up 1.58%), Asian Paints (0.95%), Infosys (up 0.41%) and HDFC Bank (0.50%) are among the companies that will be announcing their September quarter earnings on Tuesday.
■ 9.25am: BSE Sensex opened higher by 54.57 points, or 0.17%, to 32,561.29, while the Nifty 50 gained 16.55 points, or 0.16%, to 10,201.40.
■ 9.23am: Havells India Ltd fell 2.7% to Rs527.30. The company reported a net profit of Rs171.02 crore for the quarter ended September against Rs145.79 crore a year ago. Net sales during the quarter stood at Rs1,777.36 crore against Rs1,559.33 crore in the year-ago period.
■ 9.20am: HDFC Bank Ltd rose 0.3% to Rs1,868.75 ahead of its September quarter earnings. According to 21 Bloomberg analyst estimates, the bank may report a net profit of Rs4,171.40 crore.
■ 9.17am: Infosys Ltd fell 0.2% to Rs938.50 ahead of its September quarter earnings. According to 25 Bloomberg analyst estimates, the company may post a net profit of Rs3,530.20 crore on revenue of Rs17,644.10 crore
■ 9.15am: The rupee opened at 64.97 a dollar. At 9.15am, the home currency was trading at 64.92 against the dollar, up 0.14% from its Monday's close of 65.02.
■ 9.13am: The 10-year bond yield was at 6.791% compared to its previous close of 6.796%. Bond yields and prices move in opposite directions.
■ 9.10am: Asian currencies were trading higher as the market awaits European Central Bank policy review and a decision by US President Donald Trump on the next head of the Federal Reserve. South Korean won was up 0.21%, China renminbi 0.16%, Singapore dollar 0.15%, Indonesian rupiah 0.13%, China offshore 0.10%, Japanese yen 0.09%, Malaysian ringgit 0.08%, Taiwan dollar 0.07%, Thai baht 0.07%. The dollar index, which measures the US currency's strength against major currencies, was trading at 93.705, down 0.24% from its previous close of 93.936.
Source:livemint.com
Categories: Stock Market
Sorry, comments are closed for this item.