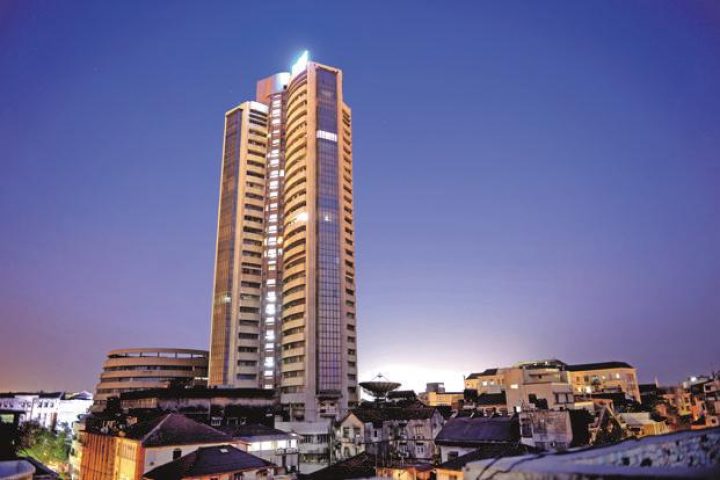 Mumbai: The Nifty on Friday hit a record high of 10,167 and the Sensex rallied to over two-month high as steady inflation and strong IIP numbers increased investor optimism. Domestic institutional investors went ahead with more buying. The rupee's appreciation against the US dollar fuelled the rally. The NSE Nifty closed 0.70% up at 10,167.45 after scaling a new intra-day high of 10,191.90. It broke previous record closing of 10,153.10 hit on 18 September.
The BSE Sensex opened positive, but shed some ground to settle the session higher by 250.47 points to 32,432.69, its biggest closing since 2 August. For the second straight week, the Sensex added 618.47 points, or 1.94%, while the NSE Nifty gained 187.75 points, or 1.88%. Here are the latest updates from the markets:
■ 3.33pm: BSE Sensex closed higher by 250.47 points, or 0.47%, to 32,432.69, while the Nifty 50 rose 71.05 points, or 0.70%, to close at 10,167.45.
■ 3.30pm: Bharti Airtel, Tata Steel, Kotak Bank and HDFC Bank were top gainers today with gains to the tune of 7.85%, 2.84%, 2.04% and 1.89%. Meanwhile, shares of Dr Reddy's Labs and M&M fell 1.09% and 1.05%, respectively.
■ 3.13pm: Shares of Idea Cellular were up 5.84% at Rs78.85 after the company said its shareholders approved the company's proposed merger with Vodafone India.
■ 2.30pm: BSE Sensex jumped 285.90 points, or 0.89%, to 32,468.12, while the Nifty 50 rose 84 points, or 0.83%, to 10,180.40.
■ 2.20pm: The Nifty Bank index rose 1.55% led by Kotak Bank, which was up 2.15%, Canara Bank was up 2.07%, ICICI Bank and HDFC Bank rose 1.92%.
■ 1.35pm: BSE Sensex surged 258.56 points, or 0.80%, to 32,440.78, while the Nifty 50 added 74.10 points, or 0.73%, to 10,170.50. The midcap was up 0.23% and the smallcap fell 0.53%.
■ 1.30pm: The European Stoxx 600 index rose 0.3% and UK's FTSE 100 fell 0.41%. Meanwhile, Germany's DAX gained less than 0.14%.
■ 1.25pm: General Insurance Corp. of India Ltd's (GIC Re) initial public offering (IPO) received 95% subscription so far on the last day of the share sale. As of 12.30pm, the IPO received bids for 118,882,848 shares against the total issue size of 124,700,000 shares, according to data available with stock exchanges.
■ 11.57am: BSE Sensex jumped 236.14 points, or 0.73%, to 32,418.36, while the Nifty 50 gained 65.20 points, or 0.65%, to 10,161.60.
■ 11.55am: Among sectoral indices, BSE Bankex was up 1.30%, Finance rose 1.02% Metal gained 0.85% and Consumer Durables was up 0.75%. Meanwhile, the BSE Healthcare and FMCG fell 0.16% and 0.38%, respectively.
■ 11.50am: The BSE Telecom index rose 4.54% led by TTML, which was up 9.95%, Bharti Airtel 6.75%, Idea 5.03% and Infratel 3.57%.
■ 11.17am: BSE Sensex surged 232.85 points, or 0.72%, to 32,415.07, while the Nifty 50 gained 62.35 points, or 0.62%, to 10,158.75.
■ 11.15am: Multi Commodity Exchange of India Ltd rose 2.1% to Rs1,153.60 ahead of its September quarter earnings. According to four Bloomberg analysts, the company may post a net profit of Rs38.73 crore, while net sales will be at Rs86.10 crore.
■ 11.10am: D.B. Realty Ltd said Life Housing Finance Ltd has filed an application to initiate insolvency process against the company under the code at the National Company Law Tribunal Mumbai. The company added that settlement talks are in progress with LIC Housing Finance. The company's shares were trading 3.37% up at Rs35.25 on BSE.
■ 10.49am: BSE Sensex rose 212.69 points, or 0.66%, to 32,394.91, while the Nifty 50 gained 63.45 points, or 0.63%, to 10,159.85. Bharti Airtel, Tata Steel and HDFC Bank were the top gainers, whereas Dr Reddy's Labs, NTPC and ITC were top losers.
■ 10.45pm: Shares of Tata Consultancy Services Ltd rose as much as 2.4% to Rs2,608.95, their highest since 7 June. TCS on Thursday announced that its quarterly revenue rose 1.7% in constant currency terms in the second quarter from the preceding three months.
■ 10.19am: BSE Sensex rose 169.37 points, or 0.53%, to 32,351.59, while the Nifty 50 gained 50.15 points, or 0.50%, to 10,146.55.
■ 10.15am: Steel Strips Wheels Ltd said it has been given an order to supply about 40,000 steel wheels for EU Caravan market. The company's shares were up 0.53% at Rs890 on BSE.
■ 10.13am: Pincon Spirit Ltd shares rose 0.89% to Rs62.30 after the company announced a bottling tie-up with SDF Industries in Palakkad, Kerala.
■ 9.23am: BSE Sensex opened higher by 135.93 points, or 0.42%, to 32,318.15, while the Nifty 50 gained 30.55 points, or 0.30%, to 10,126.95.
■ 9.20am: Bharti Airtel Ltd rose 6.2% to Rs425, Tata Teleservices Maharashtra Ltd hit 10% upper circuit for the second session, while Tata Communications Ltd rose 2% after Tata Sons Ltd said that it will sell its consumer mobile business to India's largest telecom operator Bharti Airtel Ltd virtually for free, as part of the group chairman's strategy to exit businesses which have been a prolonged drag and have little visibility of future profits.
■ 9.17am: Reliance Industries Ltd rose 1% to Rs882 ahead of its September quarter earnings. Stand-alone quarterly net profit is likely to increase to Rs8,687.5 crore on revenue of Rs66,088 crore, according to a Bloomberg poll of seven analysts.
■ 9.15am: The rupee opened at 64.95 a dollar and touched a high of 64.91—a level last seen on 25 September. At 9.15am, the home currency was trading at 64.92 against the dollar, up 0.23% from its Thursday's close of 65.09.
■ 9.13am: The 10-year bond yield was at 6.722%, compared to its previous close of 6.741%. Bond yields and prices move in opposite directions.
■ 9.10am: Asian currencies were trading higher. South Korean won was up 0.34%, Japanese yen 0.16%, Malaysian ringgit 0.15%, China Offshore 0.11%, China renminbi 0.1%, Taiwan dollar 0.09%, Thai Baht 0.08%. However, Singapore dollar was down 0.15%, Philippines peso 0.06%. The dollar index, which measures the US currency's strength against major currencies, was trading at 92.97, down 0.10% from its previous close of 93.057.
Source:livemint.com
Categories: Stock Market
Sorry, comments are closed for this item.