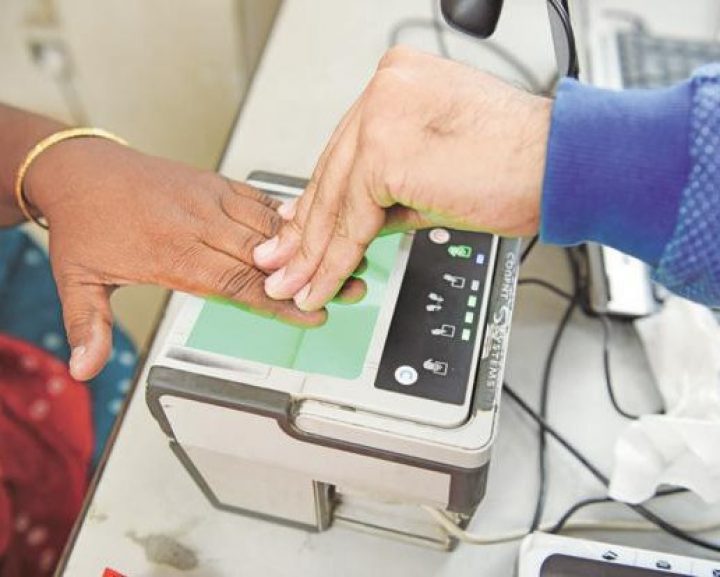 Products and services such as bank accounts, life insurance policies and phone connections have to be linked with Aadhaar. But is this of any real help?
The government has made it mandatory for consumers to link many important services with Aadhaar. You too may be getting frequent reminders to link your banks account, mutual fund and mobile number with Aadhaar. Recently, the Reserve Bank of India also clarified that it is mandatory to link bank accounts with Aadhaar.
The latest addition to this list are insurance policies. In a circular, the Insurance Regulatory and Development Authority of India (Irdai) has stated that
linking of Aadhaar number to insurance policies is mandatory under the Prevention of Money-laundering (Maintenance of Records) Second Amendment Rules, 2017.
The issue is being discussed intensively, with the Supreme Court taking a decision in favour of linking Aadhaar biometrics and the number with a host of
services. Several petitions have been filed challenging not just the linking of these services with Aadhaar but also the validity of Aadhaar itself. We spoke to people who support and those who oppose this linking, to understand how either case impacts consumers.
The benefits
According to the Unique Identification Authority of India (UIDAI), government schemes are asking for Aadhaar as it helps to clean out duplications and fakes, and provides accurate data to enable implementation of direct benefit programmes. "Use of Aadhaar reduces the cost of identifying persons and provides increased transparency to the government in implementation of its schemes," the Authority states under frequently asked questions on its website So, when you link your bank account with your Aadhaar, government benefits such as subsidy on LPG cylinders is credited directly to that account. The FAQs, however, do not elaborate how such linking helps an individual who does not get, or does not wish to get, such subsidies. In a tweet, UIDAI had said that verifying a bank account using Aadhaar adds an additional layer of security.
The government claims to have removed millions of fake beneficiaries for government benefits by Aadhaar linking. As reported by Mint in May 2017, over 23 million fake ration cards have been scrapped, potentially saving the government Rs14,000 crore in food subsidy every year. Another Mint report in August says, three states discovered that about 2,72,000 fake students were availing the mid-day meal (MDM) scheme.
However, those who are against linking Aadhaar disagree with these arguments. "Initially, Aadhaar was about delivery of services. But linking everybody's phone number and bank account is not about that anymore. The real question is, what purpose this linking serves. If the intention is to update the databases, then there can be other means to update those," said Rahul Narayan, a Supreme Court advocate who is among the lawyers representing petitioners who have challenged Aadhaar linking in court.
Source: livemint.com
Categories: Indian Stock exchange, Indian Stock Market, Indian Stock Pick, Latest News, Primary Market, sharemarket online news, Stock Market
Sorry, comments are closed for this item.